BCIC January 2015
Here is the agenda (and minutes) for the January 8, 2015, BCIC meeting (slides). The meeting is 8:30-10:30a and will be held in the Rodax 8 Large Conference Room.
Welcomes and Introductions
Updates and News
SED Updates
Legislative Updates
Governor:
Curriculum, Instruction & Assessment (CI&A) (
webpage
)
Instructional Technology & Design at the CNYRIC (
webpage
)
Teacher Centers
Focus in five areas
CNY NYS ASCD (
webpage
) meeting schedule for the year:
School Library System (SLS)
District Sharing
January: Chittenango
February: Liverpool will share some information about Standards-Based reporting
March: Lyncourt will share information about PLC and RtI
April:
May:
June:
Standards (and Curriculum)
Social Studies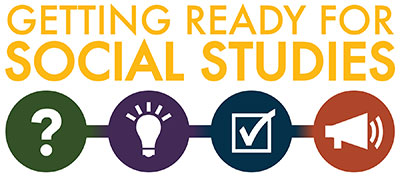 Getting Ready for Social Studies regional project
CI&A support for summer curriculum writing
Structure: (NYS Field Guide and AP US History Curriculum Framework Evidence Planner)
Survey Monkey Responses (10 responses so far)
Project-Based Learning
Literacy
Literacy Leadership Network (next meeting is January 28th)
Math
Still collecting information about math program used in districts.
Science
Art
Data (and Assessment)
Assessment choices this year
Standards-Based Grading and Reporting
Professional Practice (APPR and Pedagogy)
Lead Evaluator Training
Principal Evaluator Training
Book Read
Culture
DTSDE Rubric and Process -- rescheduled for February meeting
Regional Vision Update (pa
ge
)
PBL NY 2015 advance information
Professional Learning Community
Regional Vision
Community and Board presentations continue
Innovation Tech
Working with southern CSAs to find a New Tech South location -- looking to stay on the timetable with September 2016 opening
Other
District Race to the Top Planning & Self-Assessment
Future Meeting Planning
The next BCIC meeting is February 12th in the Rodax 8 Large Conference Room. The DTSDE presentation (and discussion) will be the focus. At the March meeting, RtI will be the focus.