Consultant Support Services Workshops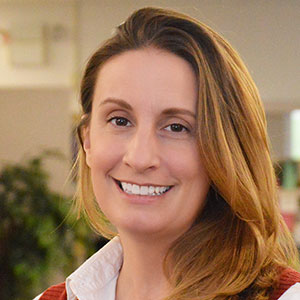 Janel Payette
e: jpayette@ocmboces.org
p: (315) 433-2660
Our focus is to provide professional development, technical assistance, and resources so that school districts can meet mandates and achieve goals related to student health and well-being.
---
ADA-PEP (Alcohol Drug Abuse Prevention Education Program)
This CoSer provides information, skill building, support, and growth opportunities to encourage individuals to adopt health-enhancing alternatives to substance abuse. ADA-PEP is committed to working with schools, homes, and communities to assist individuals in reaching their potential as productive and contributing members of society.
---
Grant Writing Services
We understand school districts may need help with the grant writing process. We can assist in:
identification of grants districts might be eligible for
research and preparation for the grant writing
the writing of the grant
review of district written grants
---
Helping Educators Learn Prevention Strategies (HELPS)
Workshops to assist community members, educators and counselors in understanding issues facing children and youth today. These trainings will provide practical strategies to implement for working with students.
---
Home Instruction
For families who elect to educate their child(ren) at home, the Home Instruction service provides participating districts and parents support throughout the year with providing clear expectations and regular communication to ensure compliance.
---
Hospital Based Program
OCM BOCES maintains a full-time teacher at Golisano Children's Hospital who works closely with the home district to replicate, as closely as possible, the curriculum and instruction of the home district. The teacher also works with the family and doctors to provide a sense of normalcy for the children and a distraction from their ongoing medical treatment.
---
Itinerant Services
Itinerant staff members are professionals who provide shared services to two or more districts. BOCES serves as the employer and as such coordinates the recruiting, hiring, budgeting, and supervision of the staff person to be shared by the requesting districts.
---
Medical Homebound
The OCM BOCES Medical Homebound tutoring program is designed to support participating districts by securing tutors for students who are not able to come to school because of a medical condition. BOCES serves as a liaison between the district, tutor, student and the student's family.
---
Professional Development for Licensed Master Social Worker (LMSW) & Licensed Clinical Social Worker (LCSW)
Approved by NYS Education Department Division of Social Work as a provider for CEU's for social workers.
---
Professional Development for Licensed Mental Health Counselors
Approved by NYS Education Department Division of Mental Health as a provider for CEU's for mental health workers.
---
School Counselor Resources
---
School Health & Wellness Kits
This CoSer provides all curriculum materials needed for K-5 classroom teachers to meet the NYS Health Education Standards, health-related mandates and functional knowledge content requirements. Training is provided at no additional cost and available to new and veteran teachers currently employed in districts that utilize our health kits.
---
Special Education
We offer learning opportunities to support all educators as they work to increase academic, behavioral and social-emotional outcomes for students with disabilities.
---
The Dignity for All Students Act
This CoSer assists districts and schools in building a positive school climate through compliance with New York State's The Dignity for All Students Act. In addition to providing specialized training for certain key positions, our service will support schools through an array of information, resources, training, and techical assistance.