BCIC April 2015
Here is the agenda (and minutes) for the April 16, 2015, BCIC meeting (slides). The meeting is 8:30-10:30a and will be held in the Rodax 8 Large Conference Room.
Welcomes and Introductions
Updates and News
SED Updates
Most of the updates consisted of a review of the early information gathered from the budget process. These slides include the information.
Legislative Updates
Curriculum, Instruction & Assessment (CI&A) (
webpage
)
To view the current listing,
click here
.
Annual survey underway
Instructional Technology & Design at the CNYRIC (
webpage
)
Teacher Centers
April 29th
Avoiding Adversarial Situations for Administrators and Teacher Leaders
April 30th
Avoiding Adversarial Situations - the Culture of Influence (Teachers)
Turning High-Poverty Schools into High-Performing Schools
CNY NYS ASCD (
webpage
) meeting schedule for the year:
May 13, 2015 Annual Meeting. Join us to celebrate another great year for CNY NYS ASCD and to start planning for the next year. Laci's Tapas Bar
District Sharing
April: Cazenovia
May: No meeting due to Jay McTighe
June: Volunteer needed
Standards (and Curriculum)
Social Studies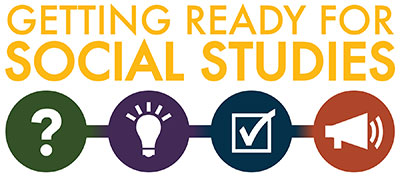 Getting Ready for Social Studies regional project
UbD and Social Studies w/ Jay McTighe (May 14 & 15
, Rodax 8 Large Conference Room) click to register
CI&A support for summer curriculum writing
Literacy
Literacy Leadership Network (next meeting is May 27th)

Math
Choosing resources to support curriculum and instruction
Visit
here
to see the responses about math program used in our districts.
Discussion?
Geometry implementation groups are working
A2 groups are underway
Science
Adaptation, not adoption.
However, we are only adding some content to the NGSS, otherwise they will be our standards.
The Science Center is working on timetable for kit/system realignment and revision
Arts
A process that is similar to science will be employed
The standards are right behind science in the queue; the Board of Regents will soon consider the process for adaptation
Data (and Assessment)
Assessment choices this year
We updated the chart which indicates the assessment decisions that districts are making.
Please update the
Regional chart
if decisions are made or changed
Standards-Based Grading and Reporting
Fall, 2015 offerings (with CiTi and CNY/Oswego Teacher Center?
November 3rd Regional Conference Day Event with Guskey and Jung
O'Connor and Dueck have also been contacted. How to pay?
It was suggested that we focus on this in BCIC next year, including discussions and a possible common book read.
A "cannon" of resources for each district will be readied for next year
Professional Practice (APPR and Pedagogy)
APPR?
We are waiting to see how things will be worked out in the regulations. What do we know? What don't we know?
The advice for now is to not do much. Details about the regulations will not be provided until late June.
Lead Evaluator Training?
Principal Evaluator Training?
Independent Evaluator Training?
Response to Intervention
Reconnect to Mike Mattos and his message
We went around the table and shared RTI success and challenges by district.
RTI at the elementary level seems to be much farther along than at the secondary level.
Elementary schools are increasingly focusing on Tier 1.
Many elementary schools have built in common intervention time. Some middle-level schools are trying, too.
It was noted that Mike Mattos will be here at the PLCs at Work Institute in August.
OCM BOCES is trying to host an RTI at Work Institute in the future.
Regional Vision Update (pa
ge
)
Information about Innovation Tech visits was shared (
site
)
Post-BCIC session about long-term planning for PBL and deeper learning
Districts shared their accomplishments so far and objectives for subsequent years
Information about coaching and leadership was shared
Components $450, Non-components $550, Out-of-state $650
PBL information and registration:
Coaching: schedule and capacity for next year is underway!
It looks like a location for our "New Tech South" has been found. Lease negotiations are underway. It will include facilities for training within the school, so PBL training will be able to occur within a PBL setting..
Professional Learning Community
Planning series of Interactive Video Conferences to Connect Mike Mattos to PLC at Work Institute
Tim Brown, April 22, 2015 , 4:00-6:00 pm, Rodax 8 Large Conference Room
A PLC Approach to Behavior, David Karam & Jim Wright, May 7
, 2015, 4:00-5:30 pm
, Rodax 8 Large Conference Room
Anthony Muhammad, June 17, 2015, 4:00-5:30 pm
, Rodax 8 Large Conference Room
The PLC at Work Institute is August 12-14, 2015.
Registration
for the discounted (through school improvement) seats is now active.
Other
Secondary Counselors Event
November 3rd at OCC
Liz Murray keynote address
Workshops/breakouts about a variety of topics
Not sure of cost -- looking for sponsors
Teacher Leadership Conference
Evening of May 26th, Drumlins (as usual)
6th Annual
Tim Kremer keynote
Poster Sessions
Teacher leader-led breakout sessions
District Race to the Top Planning & Self-Assessment
Resources you can use, including maps, plans, and assessment tools
What have you been able to do?
Resources to help you with this are
posted
.
Future Meeting Planning
The next BCIC meeting is June 11th in the Rodax 8 Large Conference Room. The May meeting will be canceled in favor of Jay McTighe's session. The focus of the meeting will be planning for 2015-2016.
Ideas for meeting foci:
Standards-Based Grading and Reporting
RTI and the Secondary (high school) level, which might include HS principal participation
Imagination Library (LCOC, LaFayette, and Fabius-Pompey?)