BCIC February 2015
Here is the agenda (and minutes) for the February 12, 2015, BCIC meeting (slides). The meeting is 8:30-10:30a and will be held in the Rodax 8 Large Conference Room.
Welcomes and Introductions
Updates and News
SED Updates
Legislative Updates
Curriculum, Instruction & Assessment (CI&A) (
webpage
)
Instructional Technology & Design at the CNYRIC (
webpage
)
The next
ITD Talks session
is a panel about the flipped classroom model.
The recent
Beyond the Buzz
was distributed.
It suggests
trends in technology integration.
Teacher Centers
April 29th Avoiding Adversarial Situations for Administrators and Teacher Leaders
April 30th Avoiding Adversarial Situations - the Culture of Influence (Teachers)
Turning High-Poverty Schools into High-Performing Schools
Kathleen Budge
Takes it to practical level
May 19th
Echoes and Reflections Holocaust PD
CNY NYS ASCD (
webpage
) meeting schedule for the year:
February 12, 2015 Evidence of 6 & 7. NYS Teaching Standards 6 & 7 are all about our actions as professionals. In the new APPR it is important to provide evidence of our professional responsibilities, collaboration, and growth. We'll talk about these Teaching Standards and the evidence we use. Located at the SCSD Professional Development Center.
March 18, 2015 Visible Learning. We use the term "research-based strategies" quite frequently, but what are the teaching and school strategies that are actually most supported in research? Location TBA
March 27, 2015: Culture, Purpose, and Structured Teaching, a blended learning conference with Douglas Fisher and Nancy Frey. West Genesee High School is one of the locations.
Click here for more information
.
May 13, 2015 Annual Meeting. Join us to celebrate another great year for CNY NYS ASCD and to start planning for the next. Location TBA
School Library System (SLS)
District Sharing
February: Liverpool shared information about Standards-Based reporting and homework (link to slides)
March: Lyncourt will share information about PLC and RtI
April: Cazenovia
May:
June:
Standards (and Curriculum)
Social Studies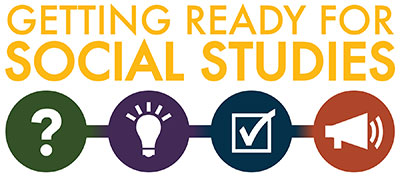 Getting Ready for Social Studies regional project
NYSCSS Annual Conference, March 11-14, Syracuse
link to NYSCSS
Opening the Toolkit w/ Pat Polan (April 16, 4-6p session
, Rodax 8 Large Conference Room) click to register
UbD and Social Studies w/ Jay McTighe (May 14 & 15
, Rodax 8 Large Conference Room) click to register
CI&A support for summer curriculum writing
Project-Based Learning
PBL 2015 dates are August 3-4-5 at the Holiday Inn in Liverpool
PBL 101 cohorts are being added (and filling up) as fast as possible
In late April, there is a
cohort
for only secondary education teachers.
Registration is now open for a May
cohort
, too.
Cohorts for the summer are being scheduled for both before and after PBLNY (but not embedded in PBLNY)
PBL primers have occurred at all Principal Meetings
PBL
401
,
402
, and
403
leadership training and coaching will be offered later in the year, following the presentations to all principal groups
Literacy
Literacy Leadership Network (next meeting is February 25th)
Math
Still collecting information about math program used in districts.
Geometry implementation groups are working
A2 groups are underway
Science
Adaptation, not adoption.
A draft of the NYSSLS might get to the Regents in January
Data (and Assessment)
Assessment choices this year
Any changes in thinking?
Observations from January administrations?
Please update the
Regional chart
for tracking our decisions
Standards-Based Grading and Reporting
Fall, 2015 offerings (with CiTi and CNY/Oswego Teacher Center?)
November 3rd Regional Conference Day Event with Guskey and Jung?
O'Connor and Dueck have also been contacted. How to pay?
Professional Practice (APPR and Pedagogy)
Lead Evaluator Training
Principal Evaluator Training
Book Read
We again postponed our discussion of chapters 3 & 4 and 5. Next time or else!
Culture
DTSDE Rubric and Process
Explored the rubric and process
CSA committee exploring use in a SACI-like process (Lyncourt, West Genesee, McGraw, ESM, Cincinnatus, JD, OCS, Homer, Marcellus, DeRuyter)
Regional Vision Update (pa
ge
)
No PBL 101 embedded (but available in summer)
Expanded format (optional endnotes)
Registration by the end of the month
Components $450
Non-components $550
Out-of-state $650
Working with southern CSAs to find a New Tech South location -- looking to stay on the timetable with September 2016 opening
Professional Learning Community
Planning series of Interactive Video Conferences to Connect Mike Mattos to PLC at Work Institute
Ken Williams, March 4, 2015, 4:00-5:30 pm
, Rodax 8 Large Conference Room
Tim Brown, April 22, 2015 , 4:00-6:00 pm, Rodax 8 Large Conference Room
A PLC Approach to Behavior, David Karam & Jim Wright, May 7
, 2015, 4:00-5:30 pm
, Rodax 8 Large Conference Room
Anthony Muhammad, June 17, 2015, 4:00-5:30 pm
, Rodax 8 Large Conference Room
The PLC at Work Institute is August 12-14, 2105.
Registration
for the discounted (through school improvement) seats is now active.
Registration is staged:
OCM only through February 15th
Mid-State JMT through March 15th
NY afterward (if remaining)
Other
District Race to the Top Planning & Self-Assessment
Resources you can use, including maps, plans, and assessment tools
What have you been able to do?
Resources to help you with this are
posted
.
Future Meeting Planning
The next BCIC meeting is March 12th in the Rodax 8 Large Conference Room. At the March meeting, RTI will be the focus.