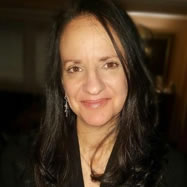 Dr. Carol O'Donnell
Sponsored by Smithsonian Science Education Center
Dr. Carol O'Donnell is director of the Smithsonian Science Education Center (SSEC), a unit of the Smithsonian Institution that is dedicated to transforming the learning and teaching of science throughout the nation. O'Donnell is responsible for all of the SSEC's planning and operations, including: building awareness for P-12 science education reform among state and district leaders; conducting programs that support professional growth of P-12 teachers and school leaders; and overseeing all research and curricular resource development, philanthropic development, and administration. With nearly a decade of experience at the U.S. Department of Education and more than 20 years of teaching science in K-16 classrooms, Carol has expertise in education policy, professional development, cognition and student learning, curriculum development and education research.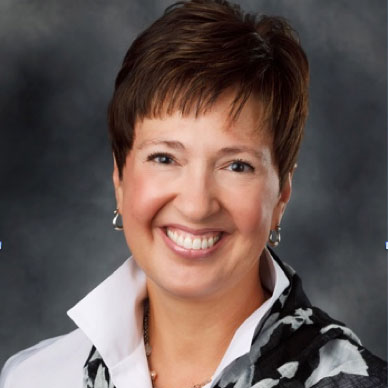 Dr. Carla M. Zembal-Saul
Dr. Carla M. Zembal-Saul is a professor of education in science at Penn State University and holds the Kahn endowed professorship in STEM education. Her research investigates the development of teaching practices that support K-6 children's participation in authentic scientific discourse and practices. Zembal-Saul has been involved in school-university partnerships for most of her career, and her research takes place in this context. The purposeful integration of technology tools has played a central role in her teaching and research. In particular, Zembal-Saul has developed online videos of reform-oriented science teaching, used video analysis tools with pre-service and practicing teachers, examined the use of software scaffolds to support meaningful science learning, and implemented electronic teaching portfolios in teacher education. In addition, she has served on the editorial boards of the Journal of Research in Science Teaching (2001-2004), Science Education (2009-present), and the International Journal of Science Education (1998-present). Zembal-Saul was also an elected member of the executive board for the National Association for Research in Science Teaching (2007-2010) and chaired the organization's Publications Advisory Board (2008-2010). A former middle school science teacher, she is a co-author of What's Your Evidence? Engaging K–5 Students in Constructing Explanations in Science. Zebmal-Saul was also a member of the National Academies' Committee on Strengthening Science Education Through a Teacher Learning Continuum, which contributed to authorship of Science Teachers Learning: Enhancing Opportunities, Creating Supportive Contexts. She earned her bachelor's and doctorate degrees from the University of Michigan and her master's degree in education from the University of Houston.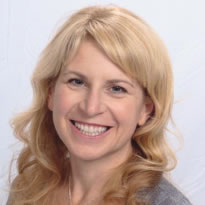 Tricia Shelton
Tricia Shelton is a high school science teacher and teacher leader in Kentucky with 21 years of experience and a passion for helping students develop critical and creative thinking skills. She has a bachelor's degree in biology and a master's degree in teaching. Tricia received the 2014 NSTA Distinguished Teaching Award for her excellence in science teaching. As a professional learning facilitator and NGSS Implementation Team leader, Tricia has worked with educators across the United States to develop best practices in science and engineering classrooms through conference presentations, webinars, coordination of the #NGSSchat on Twitter, and virtual and face-to-face PLC work. Tricia's current professional learning facilitation includes work around the Next Generation Science Standards (NGSS) and helping STEM students develop the 21st century skills of critical and creative thinking, collaboration and communication (including social media and video) and Project-Based Learning. Tricia serves on the NGSS@NSTA Advisory Board and works as a NSTA "Discover the NGSS" trainer and NGSS EQuIP Rubric national trainer for Achieve.