Thank you, teachers! New Vision Criminal Justice students interview educators
and send letters of gratitude to those who helped them in positive ways
Posted May 5, 2022

Seniors in the New Vision Criminal Justice program at OCM BOCES recently finished a special project that culminated during Teacher Appreciation Week.
Instructor Charlie Wilson and teaching assistant Denise Mecca tasked their students with identifying a favorite teacher or counselor, formulating questions, interviewing them, describing their backgrounds, and writing them a letter of gratitude for making a positive difference in their lives. Students mailed their letters to the teachers this week with a special thank you card tucked inside the envelope.
Students said their teachers were honored to be interviewed. The teachers, in turn, are no doubt going to appreciate their letters. Some did the interviews but did not immediately know it was going to lead to a thank-you package arriving in their mailboxes.

"I guarantee you — these won't get discarded," Wilson told his students.
Here are some excerpts from the letters they wrote: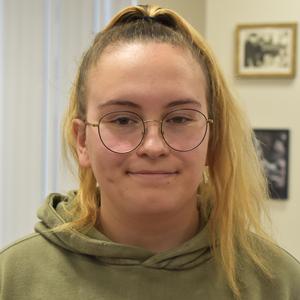 Lana Batovsky of Liverpool wrote about Liverpool High School health teacher Todd Aemmer:
"What makes a teacher memorable? For me, it goes further than how much I learned or how good my grades were. I look for the true character of the person. One teacher that made a difference in my high school career and is memorable to me would be Todd Aemmer or Mr. Aemmer. He not only taught the material well, he also made the classroom an enjoyable place to learn."
"As a teacher, you don't get recognized daily for your work ethic, especially in the past couple of years. In the past 30 years, Mr. Aemmer has come to school motivated by the students. He looks forward to teaching young adults and making connections along the way. When Liverpool High School was doing virtual learning, his class was one I looked forward to. He was engaging and always ready to start class in a good mood."
"Mr. Aemmer greatly impacted my life. He taught me about motivation, opportunity, and having fun. Thank you, Mr. Aemmer."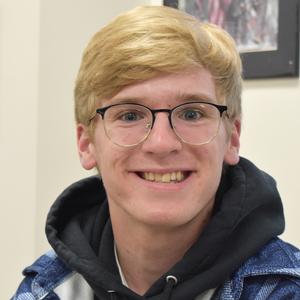 Dave Bruno of Chittenango wrote about Superintendent Michael Eiffe, a family friend who coached him and followed him through sports:
Bruno wrote about Eiffe's initial interest in education, which came with helping his younger brother in math. He also wrote about Eiffe's role models, including a coach, teacher and veteran named Tony Baird who, along with Eiffe's father, "taught him to be a servant leader, to invest emotionally with your time. … Mr. Eiffe stands by these words, 'Everything is built off relationships. Learn from them and listen. You don't have to be the smartest person in the room, just the hardest working.' "
"I believe people are placed in your life for a reason. I am grateful that Mr. Eiffe has been part of mine. I appreciate him as a mentor, friend, leader and role model. Mr. Eiffe is nothing short of a second father figure to me. I cannot express how grateful I am for him and how much of an impact he had made on my life growing up. I hold myself to a higher standard because of Mr. Eiffe. Thank you, Mr. Eiffe!"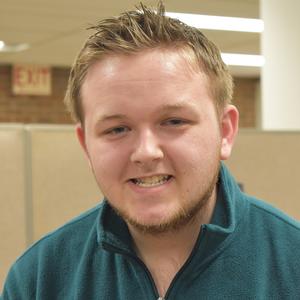 Riley Chappell of Cicero-North Syracuse wrote about his high school counselor, Shannon Heffron:
Heffron wanted to work with teenagers, so she turned to counseling after deciding that being in a classroom and teaching 25-30 students at one time "wasn't her strong suit."
"Three years after scrapping the idea of becoming a teacher, she discovered school counseling, and once she found that, she knew she had found the perfect career … Every day was something new."
"Shannon Heffron is one of, if not the best school officials I've met during my time as a student. Always willing to go above and beyond to help a student however she can, Mrs. Heffron is the ideal counselor. She certainly lives up to her original goal of being someone her students could come to about anything. I couldn't have asked for a better counselor to help me during these past three in high school. Thank you, Mrs. Heffron."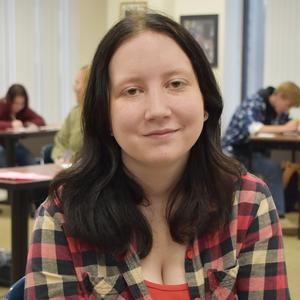 Cheyenne McCormick of Tully wrote about Nicholas "Nick" Zupan, an eighth-grade history teacher:
"Mr. Zupan has been a source of support and stability in my life. For many years, I've known that I'm always welcome in his room, whether to talk about frivolous things, talk politics, swap hunting stories, ask for life advice, vent, or just have a quiet place to be and think. The longer I have known him, the more I have come to see Mr. Zupan as more of a father figure than a teacher, and I know many others share the same sentiment. When things in my life appeared to go astray, I had constant support and encouragement from Mr. Zupan."
"Mr. Zupan has been my number one supporter and one of the most influential people in my life. It is because of him that I have not lost sight of the end goal and made it through high school. Regardless of circumstances, his belief in me and insistence on my potential have been unwavering … Words cannot express how thankful I am to have had the opportunity to be taught by such a wonderful man and to have built the relationship that I have with him now. He has truly impacted and changed my life."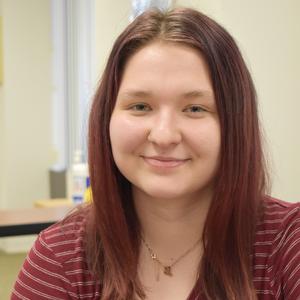 Ashlyn McGuigan of Chittenango wrote about Samantha Johnson, a creative writing teacher at Chittenango High School:
"Her enthusiasm for students is contagious and endearing. She always sees something in her students and makes sure they know it's there and lets us know that everyone makes mistakes. Students are able to be creative with their past, present and future not just because of the course, but because Mrs. Johnson has qualities that help students express themselves. She is an easy person to talk to and very understanding. Her spunky personality is really amazing to have in the school."
"I think Mrs. Johnson has cut herself out perfectly as a creative writing teacher. She has a very artistic expression, and I think it brings her closer to the students. Getting to know her better with just a few simple questions was an honor. She is truly an amazing teacher, and I'm glad I got to meet her. She found herself at an early age just by involving herself at an early age. That is truly inspiring. Thank you for everything you do, Mrs. Johnson!



Amelia Ponto of Baldwinvsville wrote about Lexie VanKuren, a science teacher at C.W. Baker High School: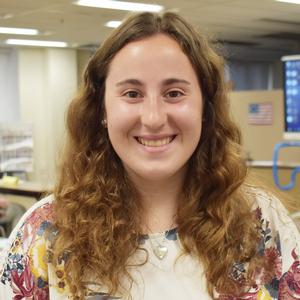 "Mrs. Van Kuren is a person that doesn't just do her job to get it done, she deep down cares about each and every student in the class. If someone is struggling in class, she finds a way to explain it in words that are more understandable to her students. Her favorite part of the job doesn't have much to do with teaching — she just loves being able to connect with students in each of her classes. Even though Earth Science or any science class, in general, is very tricky, she makes it feel like a piece of cake."
"I enjoyed each and every day that I got to spend in her class because I learned so much throughout the whole school year. Mrs. VanKuren has made a huge impact on my life by helping me make my work ethic stronger and getting me interested in a subject that I never thought I would be interested in."
"In these last few weeks of school as a senior, I really want to say a huge thank you to her for being my most memorable teacher and for always helping me grow. I wish her the best of luck in the rest of her teaching career and I know she will do amazing. Anyone that has her as a teacher is very lucky and will love her just the same as I did."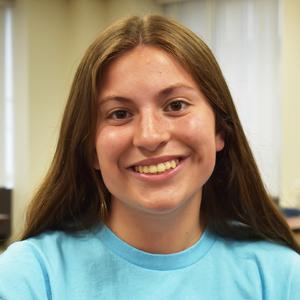 Paige Rockwood of Baldwinsville wrote to Peter LeGro, an English teacher at C.W. Baker High School:
"Mr. LeGro was my 11th-grade English teacher, and I looked forward to his class every day. Even though I was remote the majority of my junior year, I logged into his class every day, excited to engage in class and have conversations with him. Whether it was his bizarre stories or his random spurts of energy, he always made the class fun."
"His favorite part of the job is helping young kids grow into adults and become successful in their careers and as parents. He takes pride in his job as a teacher and enjoys working with and being surrounded by bright minds."
"When a teacher makes a big impact in your life, it is important to let them know and reciprocate how much they did for you. In these final months of my senior year, I would like to thank Mr. LeGro for being my most memorable teacher and for always making me laugh."



Chloe Wolfe of West Genesee wrote about Melanie Deemer, who teaches a Syracuse University sociology class: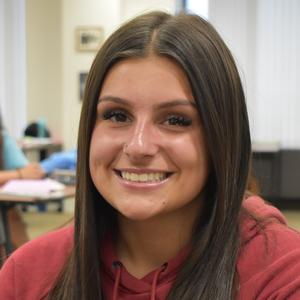 "While I have had multiple teachers, in the three months I have known Mrs. Deemer, she has left a memorable mark on my life."
"Your biggest reward as a teacher is to see your students smile and to hear them giggle. When it comes to mental health, you show us that it is okay to feel the way we feel and to show our emotions. When I asked you for words of wisdom, you told me about a poster you have in your house that reads, 'Feed the good wolf.' When I asked you what it meant, you told me that the old Cherokee legend talks about how each of us has a battle between a good and bad wolf. The bad represents fear and anger, and the good represents hope and peace. At the end of the legend, the kid asks his grandpa, 'Which wolf wins?' And the grandpa says, 'You need to feed the good wolf. In every situation in life, you need to feed and fuel the good wolf no matter the bad.' "
"I want to thank you for the three months that I have known you for making the most memorable impact on my life. I can promise that even after I move on and go to college, I will never forget the words of wisdom you have taught me, the knowledge of using my sociological imagination to be a better person in this world, and so much more. You are an amazing teacher and human being in general!"