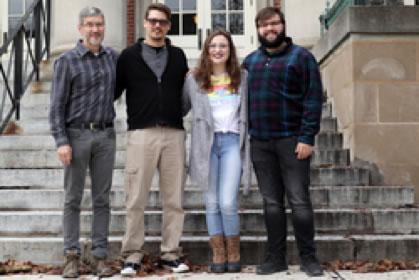 An excellent learning opportunity for students at SUNY Cortland and Seven Valleys took place in November when members of the college's Cortland Writers Association and professor David Franke (in photo) traveled to Seven Valleys to work with students on honing their writing skills.
BOCES students were divided into small groups and given a brief creative writing assignment, followed by a group reflection on the work. Both the SUNY students and BOCES students and staff enjoyed the experience so much, they hope to schedule another event in February.
Here is the full story on the SUNY Cortland webpage.
The same story appeared in the Cortland Standard.