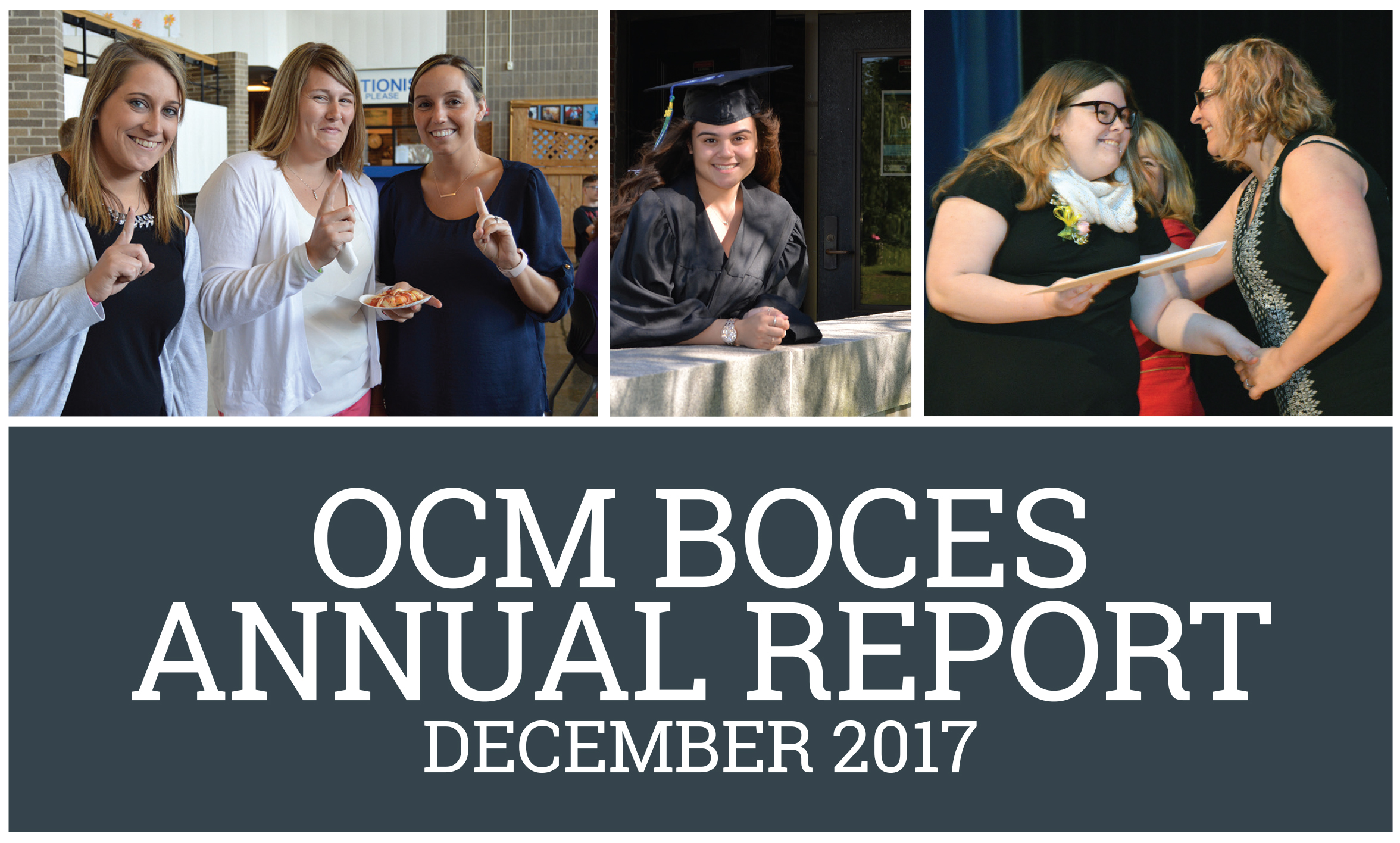 Check out the latest OCM BOCES Annual Report, which highlights just a few of our many achievements during the past year.
You may even learn something new. For example:
OCM BOCES saved our districts $62 million through cooperative purchases in 2016-2017.
Students, staff and guests celebrated the first graduating class last June at Innovation Tech, the first New Tech school in Central New York. Twenty-three graduates from six districts walked across the stage.
The OCM BOCES STAC Service has grown by an average of 41% annually since it began in 2012. The service helps districts with the state aid requirements involved with high-cost students.
Read the full report here.