District News
Next >> Viewing 1 - 20 of 185 stories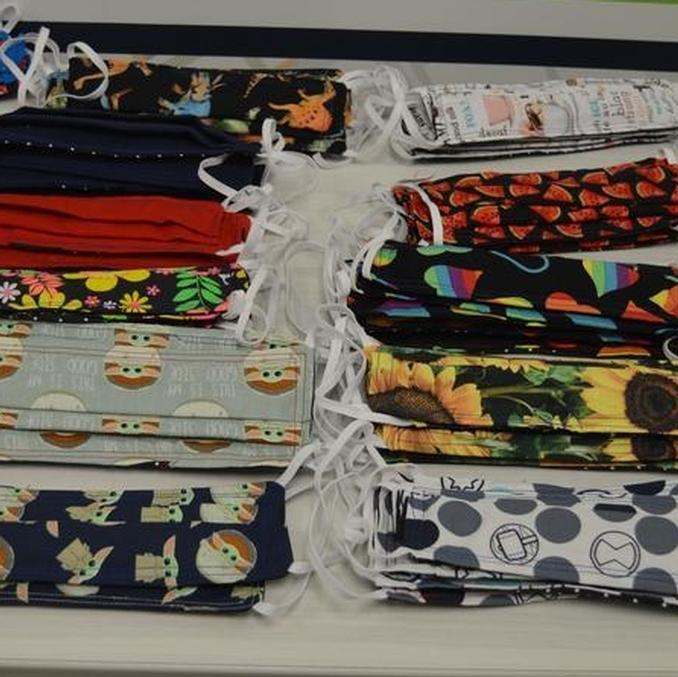 Innovation Tech staff sew masks for students:

Walking into Innovation Tech on the first day of school, students were not only greeted with waves and virtual hugs, but also a hallway filled with tables of masks in a variety of colors, sizes and patterns. Working together, the staff at Innovation Tech had sewn 537 masks for students to keep, allowing each student to take five masks to use throughout the week. The idea for making masks came from Facilitator Martha FitzPartrick. Like many people at the start of the COVID-19 pandemic, Martha did not know how to make face masks, but after a friend asked her to make them for essential employees at a local Walgreens, Martha, a fifth-generation quilter, was up for the challenge. She quickly began researching patterns, fabrics and elastic. After completing her initial ...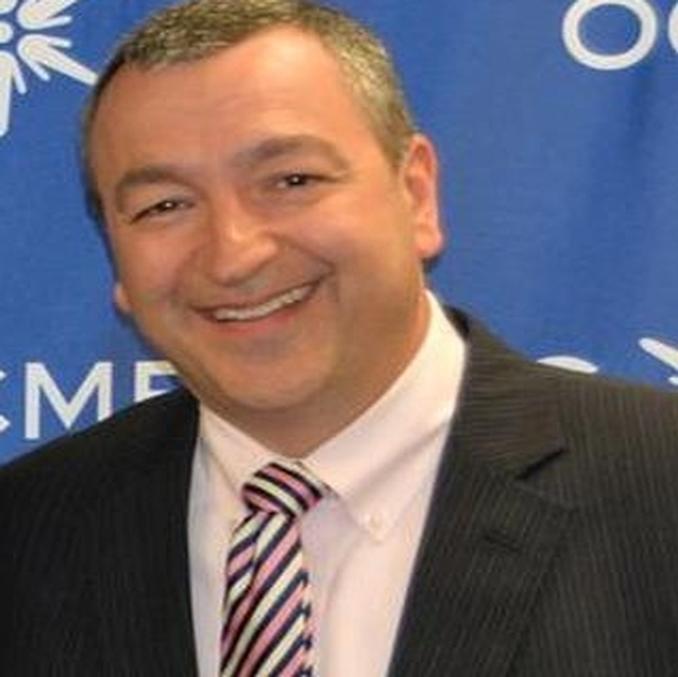 Phil Grome selected as new Assistant Superintendent for Administration:

OCM BOCES Appoints Phil Grome as New Assistant Superintendent for Administration July 10, 2020 Phil Grome, a 27-year educational leader, has been selected to be the new assistant superintendent for administration at Onondaga-Cortland-Madison BOCES, a position that makes him part of the organization's senior leadership team. The OCM BOCES Board of Education voted unanimously for Grome's appointment at its monthly meeting July 9. He begins his new position today, July 10. Grome's tenure at OCM BOCES has focused on leading a wide variety of instructional programs for students in Career & Technical Education (CTE), New Vision, Career Development, ...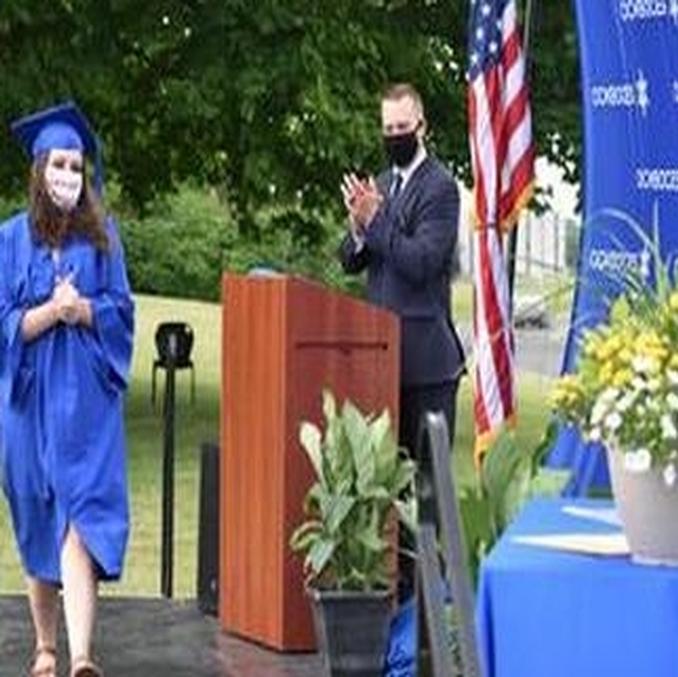 Virtual celebrations honor hundreds of BOCES grads:

Hundreds of BOCES graduates cross the stage in June ceremonies Carloads of families and friends carrying BOCES graduates arrived one-by-one this past month for seven days of drive-up ceremonies that allowed our students to walk across an outside stage to receive their diplomas or certificates. Videos of each ceremony can be found at ocmboces.org/graduation2020 . The site also provides a full listing of all students, awards and programs, as well as links to thousands of photos. Videos will be premiering at noon on June 25-26. OCM BOCES would like to extend a big congratulations to all of our graduates and a thank you to all of our staff, parents and other supporters who helped our graduates through an especially challenging year. ...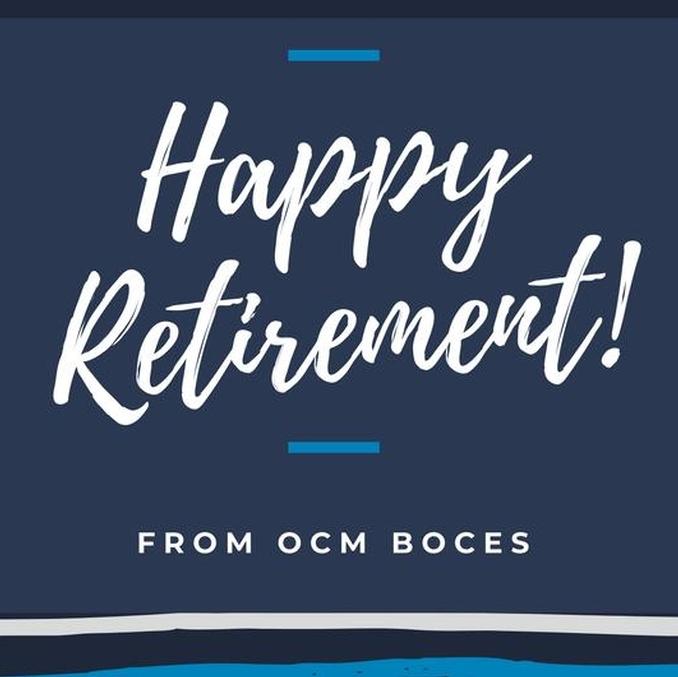 Congratulations to our 2020 Retirees!:

Congratulations to our 20 OCM BOCES employees who have retired during this 2019-20 school year or are about to retire before the end of June. These employees have collectively given the OCM BOCES organization about 480 years of service. To all of our OCM BOCES retirees, we congratulate all of you on a job well done and wish you nothing but the best in retirement. Thank you for your service! Those retiring are: Barbara Brigham E. Helen Brown David Daignault Thomas Glazier Jay Hammond Linda Hatz Mary Humphrey Tammy Jones Kathleen Labulis Elaine Liszewski Suzanne McCarthy Siobhan O'Hora David Osborn Mark Pettitt Tracy Preston Katherine Robbins Donna Robillard Pamela Treat-Ulrich ...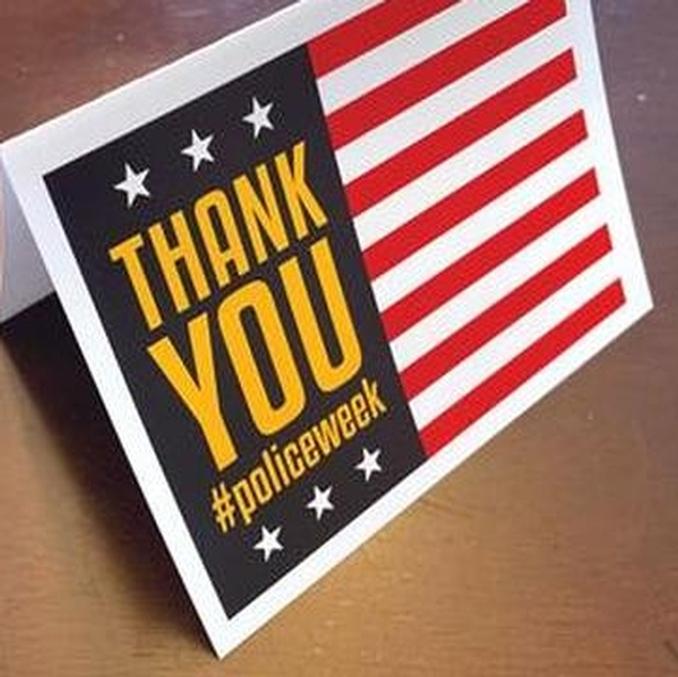 BOCES students say "Thank You" to local law enforcement:

. Even before the pandemic hit, Charlie Wilson and the students in his New Vision Criminal Justice class at OCM BOCES thought it would be nice to simply say "thank you" to nearly 2,000 law enforcement officers in Central New York. Charlie, his students, and teaching assistant Denise Mecca posed for a special thank-you card that would fall in the hands of local law enforcement officers this week — National Police Week — when police across the country are honored for their service and sacrifice. "We don't say it enough: Thank you for your service," ...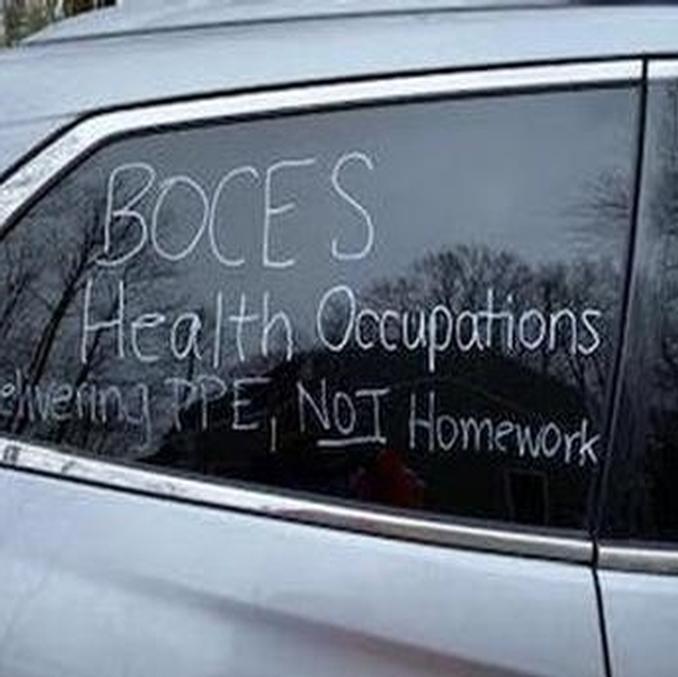 Teacher on a mission: delivering masks:

. . Create solutions? Or worry and do nothing? This OCM BOCES instructor decided to help Meridith Kindred went on a mission recently when she packed her car with hand-sewn masks and set out to deliver them to her students. She scrawled a message in white paint on her car: "BOCES Health Occupations: Delivering PPE, NOT Homework!" She drove door-to-door for an entire day, putting the masks in plastic bags and hanging them on doorknobs to comply with social distancing rules. "I just wanted them to be safe," said Kindred, a registered nurse and Health Occupations instructor ...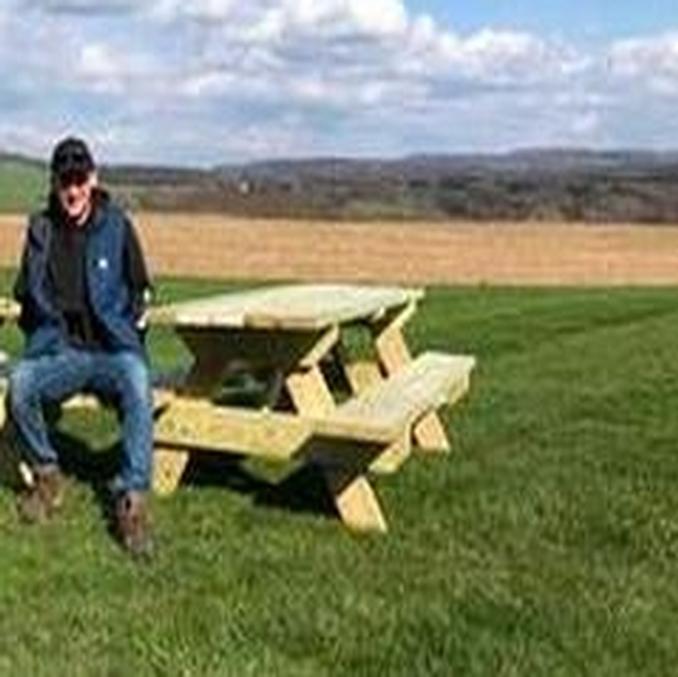 Making the most of the pandemic:

When the pandemic hit, this OCM BOCES construction student went to work When life gave him lemons, David Seale decided to make … picnic tables. Lots of them. Seale, 16, is a junior from Chittenango High School who enrolled in the OCM BOCES Construction Technology program last fall. In one of their early projects, Seale and his classmates built picnic tables designed by their instructor, Michael Cavender. Seale recalls the project being relatively easy, given all the experience he's had growing up in a family of "do-it-yourselfers." By the time his class started to build an entire house — the culminating project of the two-year program ...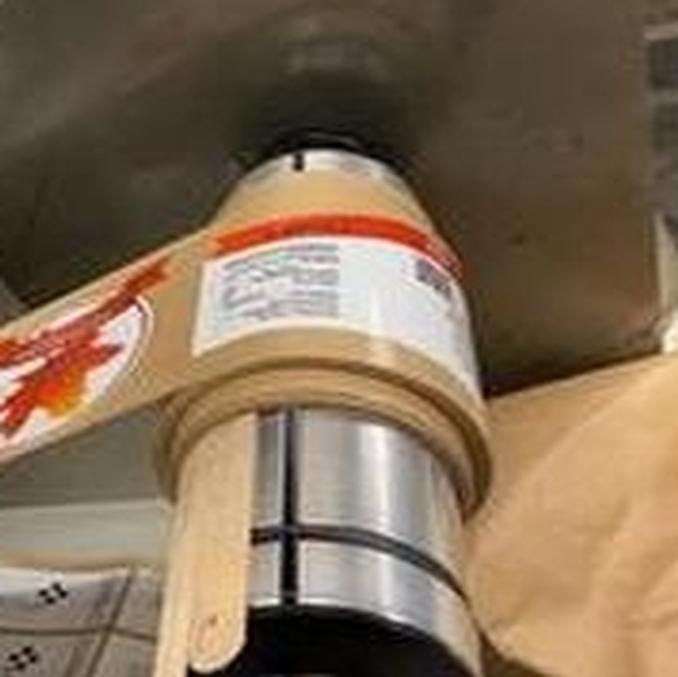 Student, business partnerships have sweet result:

Students in two programs team up to create fresh maple syrup with professional labels Before schools were closed as a result of the pandemic, students from the Cortlandville New Vision Environmental Science and Graphic Communications programs teamed up to make fresh, eye-catching bottles of maple syrup that were later put on sale in the Lime Hollow Nature Center gift shop. The project began when the New Vision students tapped, cooked, and bottled the maple syrup at Lime Hollow Nature Center, where their classroom is based. Later, Graphic Communications students designed creative labels for the maple syrup jugs, resulting in one label for a large jug, another for a small jug. Students partnered with a local business, Quadraflex Quality Labels in Cortland, to visit the ...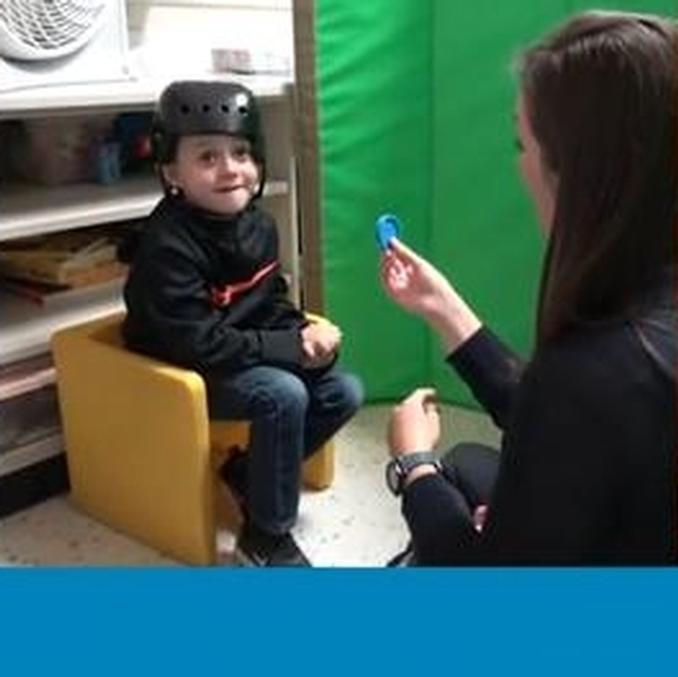 OCM BOCES Annual Meeting 2020:

On April 1, about 50 superintendents, school Board of Education members, OCM BOCES Board of Education members, and OCM BOCES staff gathered via Zoom to attend the virtual OCM BOCES Annual Meeting. The meeting began with a welcome from the OCM BOCES BOE President Ann Wright. Following her welcome, OCM BOCES Deputy Superintendent Colleen Viggiano presented the 2019 highlight video, "Committed to Your Success – 2019 Highlights, " and the 2020-2021 OCM BOCES Budget. The meeting concluded with closing remarks from the OCM BOCES BOE President Ann Wright, wishing everyone a successful year ahead. Thank you to everyone who helped make the event a success!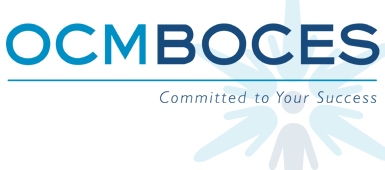 Important Information Regarding the Coronavirus:

Updated March 5, 2020 - 4:30 p.m. Important Note to Families Regarding the Coronavirus A new coronavirus called 2019 Novel (new) Coronavirus (2019-nCoV) was first found in Wuhan, Hubei Province, China. It is also referred to as COVID 19. This virus had not been found in humans before. This coronavirus can lead to fever, cough and trouble breathing or shortness of breath. There are thousands of diagnosed cases in China and new cases being diagnosed in a number of countries, including the United States. What do we know? Since this virus is very new, health authorities continue to carefully watch how this virus spreads. The Centers for Disease Control and Prevention (CDC) is working hard to learn as much as possible so we can better understand how it spreads and causes ...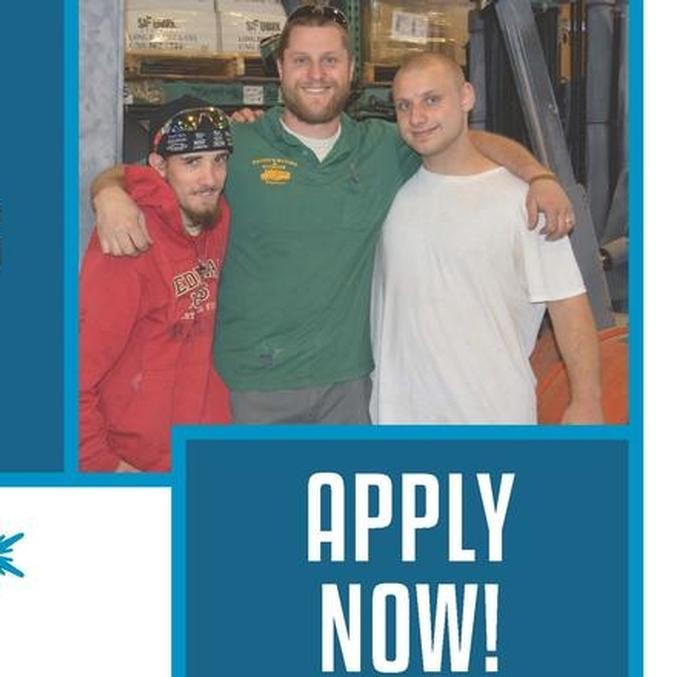 Now Hiring: Job Coaches Wanted!:

OCM BOCES is now hiring Job Coaches! What is a Job Coach? Job Coaches support the students in our Work Based Learning programs at OCM BOCES. These programs offer a unique opportunity for students to continue their academic progress, while also getting an authentic work experience at one of 50+ businesses and higher education institutions that partner with us to make this program a success. Our primary goal is to help students acquire the work skills and habits they need to support job success and enhance personal growth. Job Coaches help students with these skills and habits. Location and Hours: Job Coaches will work with students about 5 to 15 hours a week, at community training sites during the normal school day hours. The position will be held ...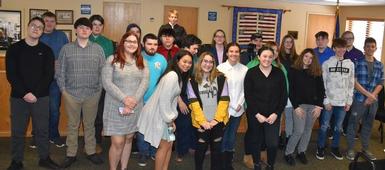 Innovation Tech students put imperialist on trial in actual courtroom:

Prior to the winter break, Innovation Tech students were given the chance to place Great Britain on trial for its role in imperialism. Innovation Tech sophomores spent weeks preparing for their day in court in their Global Literature class. They were then given the chance to showcase their hard work in an actual courtroom using the LaFayette Town Court. The project was a success, with students working together and taking on the roles of the judge, lawyers, and witnesses. Students conducted a total of two trials – China vs. Great Britain and India vs. Great Britain – to determine whether or not imperialism was done out of moral duty or for selfish reasons. The students were very engaged with the project and enjoyed being able to conduct their trial in an authentic courtroom. ...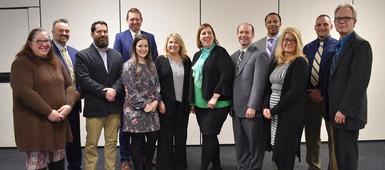 New Aspiring Leaders program kicks off:

Jan. 14, 2020 A new program aimed at developing high-quality school leaders kicked off Tuesday at the OCM BOCES Main Campus, where the first group of seven candidates enjoyed a night of dinner and introductions with their families, mentors and other educators. The Aspiring Leaders Institute will provide candidates with these unique advantages as they start their journey into the world of educational administration: An inaugural leadership course that includes mentor support from their home districts. A guaranteed internship at a school district in our region. A guaranteed acceptance into one of five universities that offer administrative degrees and are partnering with ...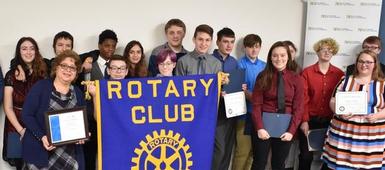 Seven Valleys holds second Rotary Interact Club Student Induction:

Congratulations to the 17 students from Seven Valleys New Tech Academy in Cortland who were inducted into the Rotary Interact Club on Jan. 13. This is the second induction ceremony held at Seven Valleys. The club now has 31 students committed to volunteering in their community. Rotary Interact is a community service organization that offers opportunities for students to do meaningful volunteer work. The "Interact" stands for International Action and serves as a symbol of the impact the club has on not only the immediate Cortland community, but also the international community. The partnership with Seven Valleys and Rotary Interact Club started in fall 2018 and was initiated by Seven Valleys Spanish Facilitator Maria Gimma through the Cortland ...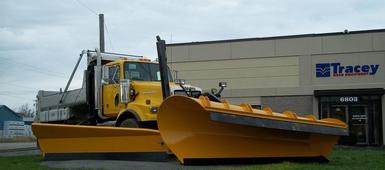 OCM BOCES Partners with Tracey Road Equipment:

Onondaga-Cortland-Madison BOCES is excited to announce a new partnership with Tracey Road Equipment that will offer students the unique opportunity to learn essential skills in the operation and repair of heavy equipment and heavy-duty diesel trucks. The program is set to launch in the 2020-21 school year. An open house detailing this program (and what it will mean for students) will be held from 6-8 p.m. on Monday, Feb. 3 at Tracey Road Equipment (6803 Manlius Center Road, East Syracuse, NY 13057). All are welcome. A presentation will begin at 6:30 p.m. with tours of the facility to follow. The program, called Heavy Equipment Repair, Operation and Diesel Technology, will be an two-year embedded Career and Technical Education program. Students will work side-by-side with ...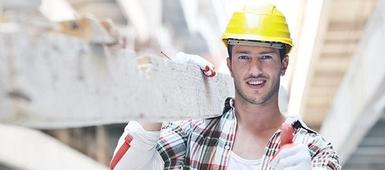 Learn more about Adult Education program openings:

Openings are available for many of our full-time programs, including Central Sterile Processing, Dental Assisting, Medical Assisting, Construction and Welding. Opportunity awaits – learn more by visiting our website, calling 315-453-4400, or stopping by an Open House at 1 p.m. every Thursday at our Main Campus in Liverpool, 110 Elwood Davis Road. Register now for a health-care career in Central Sterile Processing Openings are available in our full-time Central Sterile Processing certification program, which offers comprehensive training and a 200-hour internship for students in the area of procuring surgical supplies and sterile equipment used in patient care. This 21-week training program addresses the basics of medical terminology, infection ...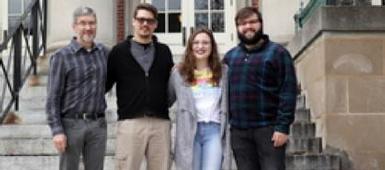 SUNY Cortland writers share expertise with Seven Valleys:

Picutred are the students from the SUNY Cortland Writers Association and professor David Franke. An excellent learning opportunity for students at SUNY Cortland and Seven Valleys took place in November when members of the college's Cortland Writers Association and professor David Franke (in photo) traveled to Seven Valleys to work with students on honing their writing skills. BOCES students were divided into small groups and given a brief creative writing assignment, followed by a group reflection on the work. Both the SUNY students and BOCES students and staff enjoyed the experience so much, they hope to schedule another event in February. Here is the full story on the SUNY Cortland webpage. The same story appeared in the Cortland Standard.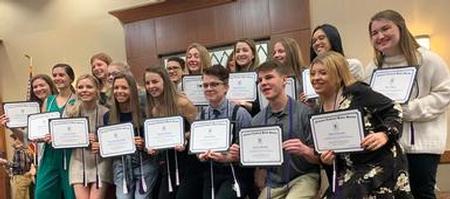 209 students inducted into National Technical Honor Society:

Top-performing students in Syracuse and Cortland honored in National Technical Honor Society OCM BOCES recently inducted Cortland- and Syracuse-area students into the National Technical Honor Society (NTHS). Students who qualify for induction into the NTHS represent the top-performing students in a wide variety of Career & Technical Education programs. To be inducted, students must have an 85 grade-point average or higher, 12 or fewer absences, and a teacher recommendation. Students must also demonstrate attributes that include respect, honesty, skill, responsibility, leadership, service and citizenship. Here is the complete list of students who were honored: SYRACUSE ...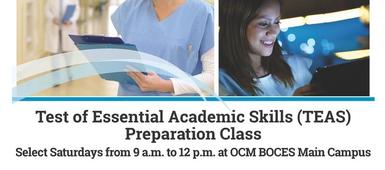 New Class Alert: LPN TEAS Prep Class:

OCM BOCES is now offering a Test of Essential Academic Skills (TEAS) Preparation Class for interested Licensed Practical Nurse (LPN) students. The class will be offered on select Saturdays, from 9 a.m. to 12 p.m. To register for the class, visit our part-time continuing education website registration and use class code CEMED1200.
Next >> Viewing 1 - 20 of 185 stories