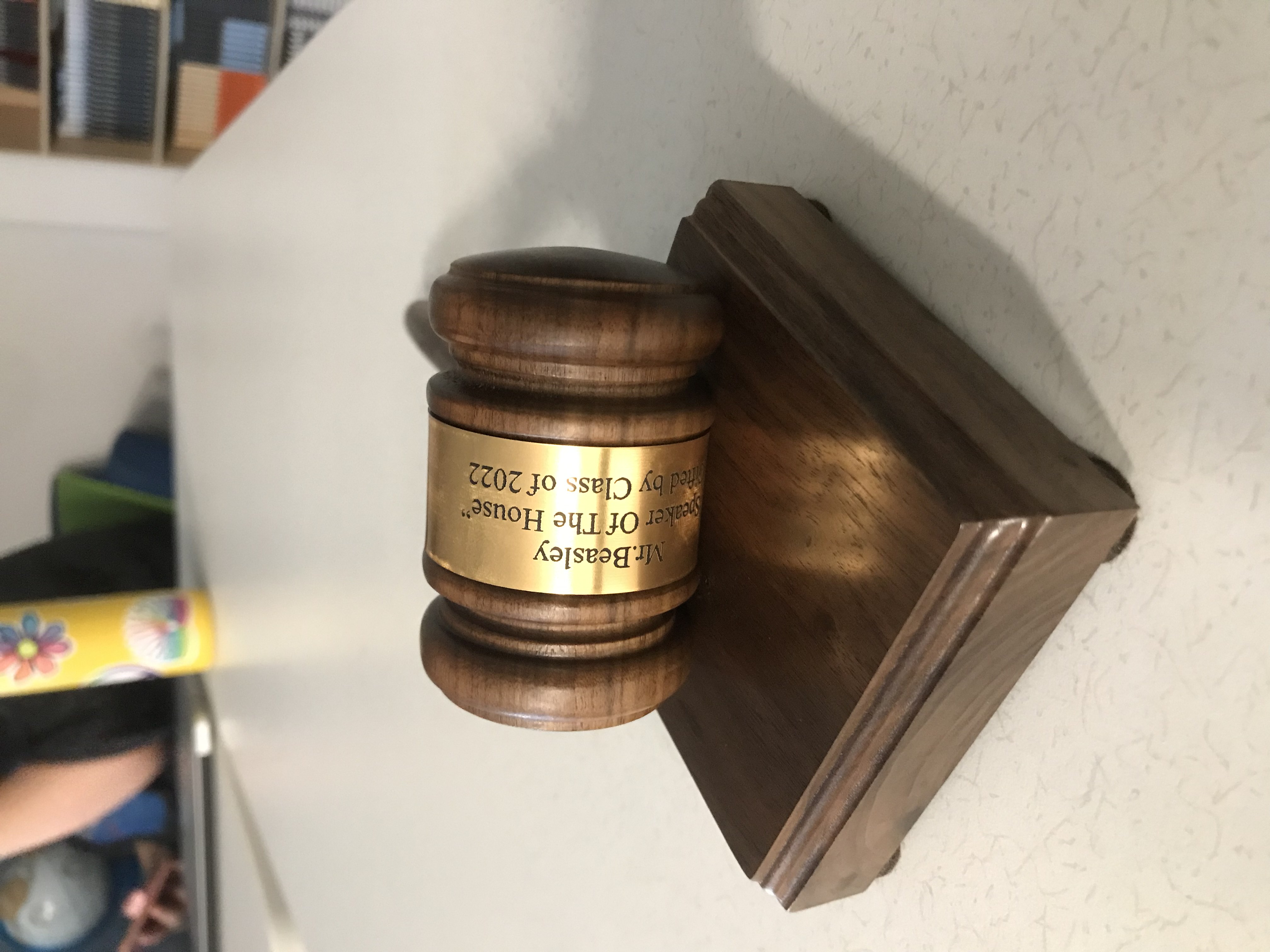 "We wanted it to be relevant, and we wanted it to be challenging."
At Sevan Valleys New Tech Academy,
Facilitator Tom Beasley
conducted a recent class exercise that went so well, it was something "every teacher dreams about," he said. Students, in turn, were so excited about the class, they bought Beasley a special gift as a token of their appreciation.
It all started when seniors in Beasley's Participation in Government took an active look at a familiar concept: how a bill becomes a law. Beasley wanted the students to divide into two groups representing committees in the House of Representatives. First, however, he asked the students to vote on a topic they could debate in those committees – a topic that would result in a bill that reaches "the full floor," or the entire class.
The students voted to debate one of the most controversial, divisive, and emotional topics in the news: abortion. It appealed to them because of its recent appearance in current events, including the Mississippi case before the Supreme Court.
"We wanted it to be relevant, and we wanted it to be challenging because doing something simple meant there wouldn't be a lot of input from fellow students," senior
Charles Bibik
said.
Beasley gave the students a fake "bill" that was specifically designed to be wide open to the procedure – a prompt for students in their committees to do their own research, debate all sides of the issue and draft their own version of a compromise bill that could pass a vote of the entire class or even become "veto-proof."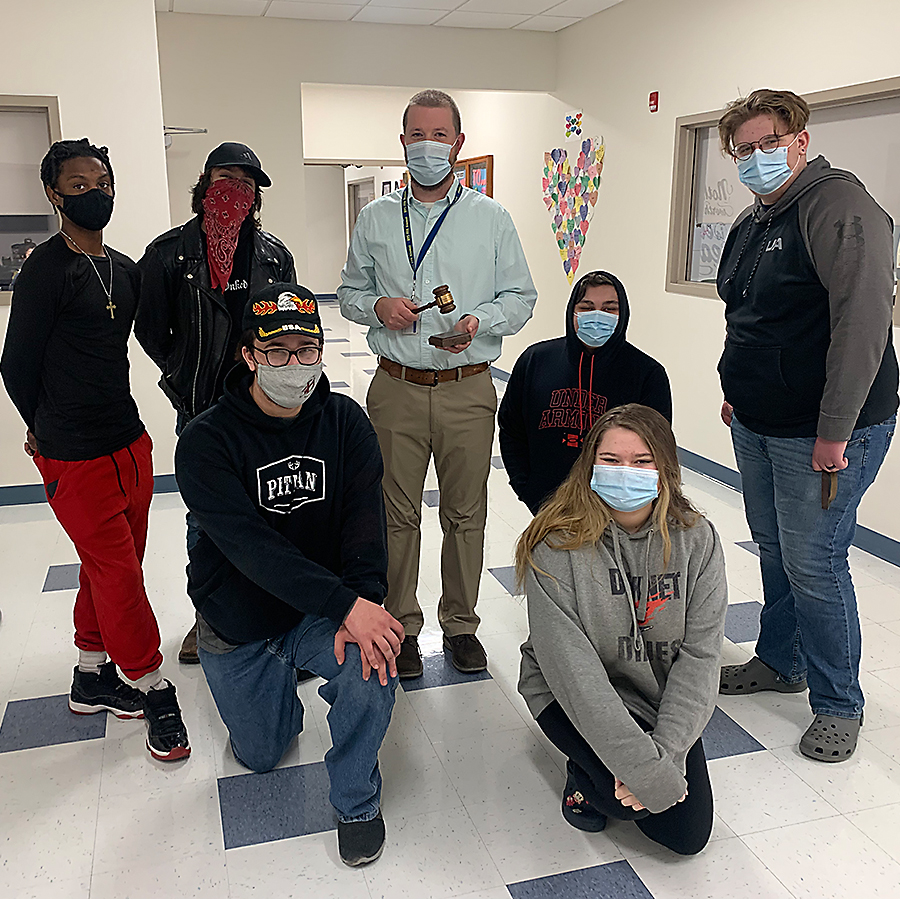 The students did just that — and Beasley was amazed at how kind, respectful and informed students were as they expressed their views in committee and on the floors.
"It was a really civil process," he said.
He also liked how the students took the assignment and "just went with it," allowing himself to step out of the discourse and see what they came up with. Afterward, students debated a seven-page bill that was written in the same style and legalize of an actual House bill.
"Watching them work and learn and discuss – it was exactly what you want in a senior-level class," Beasley said. As a teacher, he added, "you dream to have class days like that, where students are working productively without you."
Students agreed that the process was civil, even when students had sharply opposing views – which they did.
Allison O'March
said most students in her group advocated for a law that allowed for safe procedures under specific conditions, but others were adamantly opposed.
"Even if they didn't agree with us, I understood," O'March said.
Seth Faircloth
had one of those dissenting views.
"I felt like the bill we came up with was ok," he said. "I would have made a few tweaks to it, but it was put to a vote and you can't win them all, as they say."
In addition to debating a bill, students used the etiquette of a Congressional debate. Beasley was the "Speaker of the House" but lacked an important tool – a gavel.
On their own, students ordered a small, engraved gavel for their teacher so he could use it in class. It says, "Tom Beasley, Speaker of the House, Gifted from the Class of 2022."
Phillip Fish
said students wanted an opportunity to "give back" to a facilitator who respects and cares about his students.
Beasley couldn't be happier.
"It really comes in handy," he said. "We're doing a mock trial now."
In the group photo are (in back) Seth Faircloth, Kenneth Craft, Tom Beasley, Phillip Fish, Charles Bibik, and (in front) Jessy Ashley and Allison O'Mara.