When the pandemic hit, this OCM BOCES construction student went to work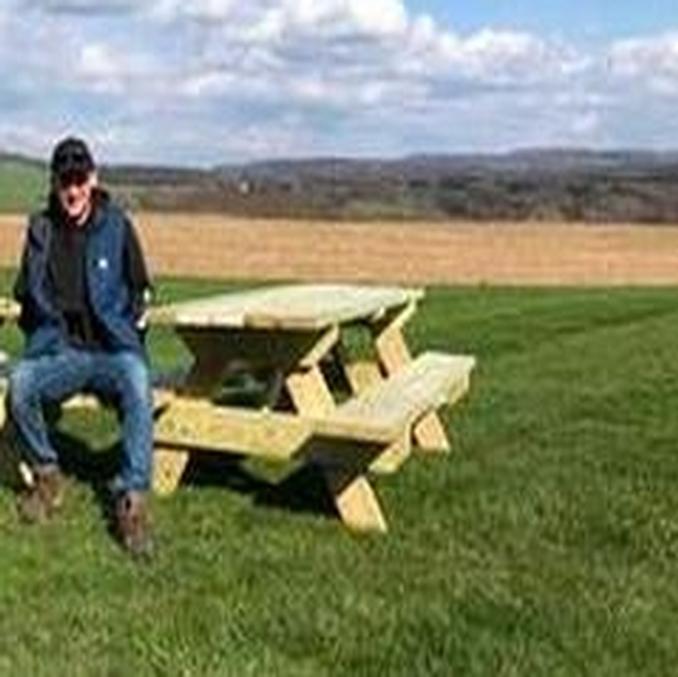 When life gave him lemons, David Seale decided to make … picnic tables.
Lots of them.
Seale, 16, is a junior from Chittenango High School who enrolled in the OCM BOCES Construction Technology program last fall. In one of their early projects, Seale and his classmates built picnic tables designed by their instructor, Michael Cavender.
Seale recalls the project being relatively easy, given all the experience he's had growing up in a family of "do-it-yourselfers." By the time his class started to build an entire house — the culminating project of the two-year program — Seale felt challenged and excited about learning so many new skills.
Then the pandemic hit, and schools closed.
Building, building, building
Seale remembered the tables.
"I realized how easy it was, and that it would be a pretty easy way to make a little money," he said.
So he got to work. Since March 17, Seale has built 31 picnic tables in his grandfather's workshop in Chittenango. He finds it a great way to stay busy, practice his building skills, earn some money. It keeps his mind off the boredom of staying home, or the risk of COVID-19 affecting the most vulnerable people in this family.
Seale buys pressure-treated pine from Chittenango Lumber. He can build as many as three picnic tables a day. He sells an 8-footer for $250, a 6-footer for $200. He sold 18 to one customer, delivered two to the Oneida Little League, sold a few more to random customers. He is marketing his product through Facebook Marketplace, a lawn sign, and phone calls to places like local recreation departments. He shares an email with anyone who is interested:
sealed2021@gmail.com
.
He wants to keep selling ­— and keep busy.
"I can't stand being in the house for very long," he said. "This gets me out."
Looking ahead
Seale looks forward to going back to school, to continuing the BOCES construction program and learning as much as he can. He says an older brother, Ben, went to SUNY Morrisville for residential construction and pushed him to take the BOCES class.
Why?
"Because the people that go there from BOCES programs already know what they are going to learn in their two years at college," he said.
Still, Seale knows the trade involves lifelong learning. He once worked with his dad and grandpa to remodel his grandpa's 40-year-old house. Still, he wants to get back to school to help build an entire home from the ground up.
"I'm still learning in construction — you're always learning in construction — because you can never learn it all," Seale said.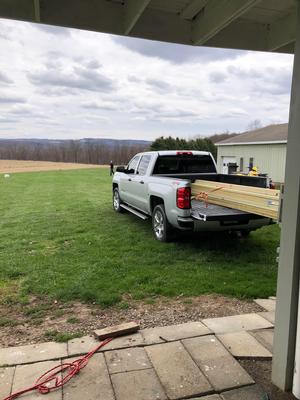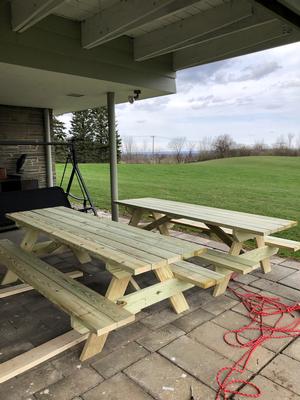 In the photos, Seale hauls pressure-treated lumber in a truck before transforming them into solid picnic tables he sells for $200 or $250, depending on the size.