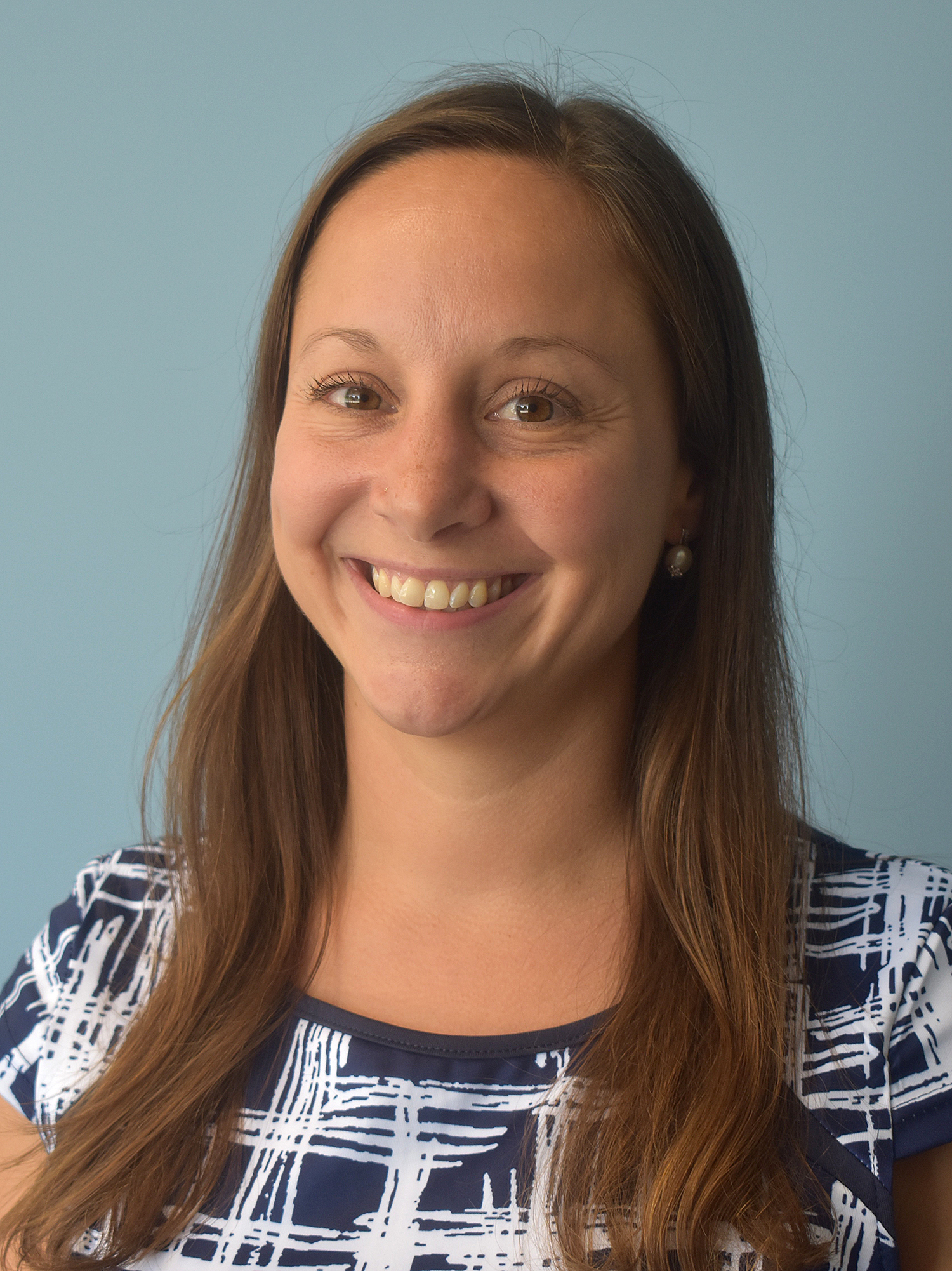 In the fast-paced world of instructional technology, Katie Regan has been the go-to person for teachers who want to use the best tools possible to engage students and enhance learning. She has also worked side-by-side with district leaders on even bigger technology-related tasks: developing curriculum, planning large-scale purchases, and envisioning "future ready" schools in the years and decades to come.
Regan primarily worked with 22 schools in the Roman Catholic Diocese of Syracuse as a technology integration specialist for the Central New York Regional Information Center (CNYRIC), which falls under the direction of the Onondaga-Cortland-Madison Board of Cooperative Educational Services (OCM BOCES).
Because of her success in the field, Regan was recently promoted to a new and expanded leadership position at OCM BOCES as Director of Educational Technology.
In her new position, Regan will be in charge of planning and implementing technology at OCM BOCES for its 1,100 employees. She will also collaborate with the organization's instructional and technical staff to support quality teaching and learning in OCM BOCES' 23 component districts.
"I'm really excited about this position and what my team can accomplish for our districts and our own staff," said Regan, whose office will be housed at the OCM BOCES Main Campus in Salina.
Before joining the CNYRIC in 2015, Regan performed similar work for two years as a Model Schools coordinator for the Mohawk Regional Information Center (MORIC) in Verona.
Her model of one-to-one, "embedded" professional development has been greatly welcomed and appreciated by classroom teachers, whose outlooks range from wholesale acceptance of technology to wary skepticism of its benefits. It has also drawn the attention of state educational leaders, who published an article this month on the
"Educational Design & Technology" web page
of the New York State Education Department.
"If teachers are well trained, implementation is more likely to result in success," Regan wrote. "But what kind of PD works best? I have given workshops, webinars, presentations, and online classes, to name a few types of ways to provide PD. The one question that always stuck with me was, "Does this even work?'"
Regan's approach eliminates one of the biggest hurdles of professional development: figuring out a way to help teachers
without
pulling them out of the classroom. In Regan's model, instructional coaches rotate teachers through a three-day cycle of observation, one-on-one training and planning, and implementation. In one example, Regan describes observing a teacher, asking him or her about future lessons and suggesting specific, doable ways to enhance the lesson with technology.
"It might be as simple as posting a question in Google Classroom as a quick entrance ticket or as complicated as students taking notes from an online article in Google Keep to use in an essay written on Google Docs," she wrote. "Together, we plan what will be accomplished in the classroom on the third day. I spend time showing the teacher how to use the tool and helping them set up the lesson."
The best part of this approach, she said, is having time to engage with teachers.
"I love this model for so many reasons, but most importantly, it allows me to develop a relationship with the teacher," she said.
Regan can relate to the needs of teachers because she worked as one herself. Before her job at the MORIC, Regan worked seven years as an English teacher in the Altmar-Parish-Williamstown and Jordan-Elbridge school districts.
Hundreds of educators know Regan because she has also been a regular speaker and presenter on instructional technology, an experience that includes eight years with the New York Association for Computers and Technology in Education (NYSCATE). She says her training in "everything Google" should be a "huge help" to BOCES and its teacher trainers.
Regan grew up in the Syracuse area and received a bachelor's degree in computer science from Nyack College. She later earned her master's degree in education and her administrative credentials from SUNY Oswego.
Outside of work, Regan trains for triathlons eight months of the year and enjoys anything related to the outdoors, including hiking, camping, and kayaking. She lives in Syracuse with her partner, Vicente Tirado, and a teenage daughter, Chloe.