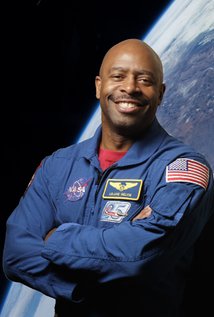 SYRACUSE, NY – More than 250 educators from across the country will converge Aug. 2-5 at the OnCenter for a convention that starts with a keynote address from former NASA astronaut and NFL player Leland Melvin, who is also a national education leader for science, technology, engineering and math (STEM).
The conference is being sponsored by the Onondaga-Cortland-Madison Board of Cooperative Educational Services (OCM BOCES) in conjunction with the nationally acclaimed Buck Institute for Education (BIE).
Much of the conference will focus on the research-driven success of Project Based Learning (PBL), in which "students gain knowledge and skills by working for an extended period of time to investigate and respond to an engaging and complex question, problem, or challenge," according to the BIE web site.
Experts will also be on hand to help teachers incorporate the best of the Maker Movement, which is defined by one of the conference speakers, Sylvia Martinez, as "a revolutionary global collaboration of people learning to solve problems with modern tools and technology."
The four-day conference, called "Making Learning Happen@PBLNY," is packed with sessions for educators and features speakers with big names in education: Melvin, Martinez, Aaron Brengard, Ramsey Musallam, Suzie Boss, Michael Gorman, Shannon McClintock Miller, Mary Cay Ricci, Stacia Snow and more.
It also includes presentations from the esteemed BIE national faculty and several education experts at OCM BOCES.
Melvin, the keynote speaker, will discuss a path that took him from being an NFL player with the Detroit Lions and Dallas Cowboys to a 24-year career as a NASA astronaut that included the construction of the International Space Station. From there, he co-chaired a White House task force in STEM education, which resulted in the nation's five-year STEM education plan.
In addition, students will talk about their PBL experiences in a Wednesday lunch session called "The Voice of Students."
From Innovation Tech in Liverpool, a school run through OCM BOCES, students will talk about a Spanish project that connected them to producers from CNN's hit television show, "Anthony Bourdain: Parts Unknown." As part of the project, students researched traditional foods in Spanish-speaking countries and created their own recipes to cook up, serve and eat. They later toured the CNN studios in New York City.
From Fayetteville-Manlius High school, students will join science teacher Ben Gnacik to discuss a PBL project that evolved into a state-recognized initiative aimed at educating the public about the importance of vaccines.
"The goal of this event, as we have said all along, is to bolster our teachers' understanding and success with student-centered, inquiry-based learning," said Joanne Keim, PBL coordinator for OCM BOCES and one of the conference presenters. "Our aim is to spark creativity, collaboration and innovation in the classroom."
The conference runs from 8:30 a.m. to 4:30 p.m. each day. For a full event schedule, please check out the conference web site at
ocmboces.org/pblny
. You can also contact Jackie Wiegand, OCM BOCES marketing coordinator, at 315-433-8365 or
jwiegand@ocmboces.org
.