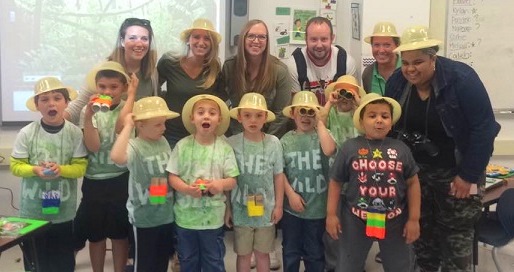 Emily Doloff's K-1 SED class has been working hard to earn their PBIS BOCES BUCKS.
The students collaboratively saved enough "Bucks" earning them a field trip to The Wild Animal Park in Chittenango!
Dressed in their handmade T'shirts, t
he students
saw many different animals including a peacock, a giraffe, zebras, lions,
igers and bears. They were also able to feed some animals including an ostrich, goats, and a camel!