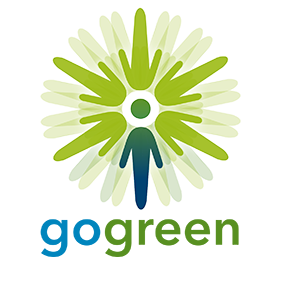 Go Green 1.0 champions - McEvoy Campus
It's official: Go Green 2.0
Attention, OCM BOCES employees! If you have not heard, the second year of our Go Green Challenge is officially underway, with the current competition running through January 2018.
As you may recall, this four-month challenge is meant to be a fun but ruthless competition to see which OCM BOCES building can demonstrate the largest improvements in saving energy, increasing their recycling volume and reducing trash. Bonus points will be awarded for special sustainability projects.
What's at stake?
Staff and students in the winning building will take home the coveted (and repurposed) GO GREEN CHAMPIONSHIP TROPHY LAMP to display in their building. The current trophy is proudly on display inside the McEvoy building on our Cortlandville Campus.


More importantly, all occupants of the winning building will enjoy a free and delicious PIZZA PARTY to celebrate their win.
OCM BOCES Building Sustainability Progress
SEVEN VALLEYS
O&M/CENT RCV
McEVOY
MAIN
HENRY STUDENT
HENRY CTE
CROWN
CAS
CNY RIC

| | | | | | | | |
| --- | --- | --- | --- | --- | --- | --- | --- |
| 0 | 50 | 100 | 150 | 200 | 250 | 300 | 350 |

| | | | | | | | | |
| --- | --- | --- | --- | --- | --- | --- | --- | --- |
| | | Energy Practices | | Energy Consumption | | Recycling | | Bonus |
Who's competing?
Students and staff in these buildings:
CNYRIC (Rodax 1, 2, 3, 7, 8)
Crown Road Campus (CTC)
Cortland Alternative School
Henry CTE Building
Henry Student Services Building
Henry O&M /Central Receiving Buildings (combined)
Main Campus
McEvoy Building
Seven Valleys New Tech Academy
How will it work?
Your OCM BOCES Sustainability Committee will guide your Go Green efforts and answer questions. Periodically, an updated progress chart will appear right here on the Go Green web site (see above) to show how many points your building has received for efforts to reduce, reuse and recycle. It will also show how many purple bonus points your building has received for special Go Green initiatives. With one quick look, you can see how much your building has improved over the course of the competition and where you stand in relation to other buildings.
Trash Talk
Dear Trash Talk:
Can I recycle all those plastic grocery bags I take home from the store?
Answer:
Most materials recovery facilities (MRFs) that receive your curbside recyclables cannot process those plastic bags. Take your bags back to the local grocery store to be recycled. Many have a bin near the entrance. Source: livegreen.recyclebank.com
Have a question for Trash Talk? Send an email to a member of our SUSTAINABILITY COMMITTEE so we can answer the question here.
Questions?
Each building has a representative on our OCM BOCES Sustainability Committee. Ask them! For your building, contact:
Resources