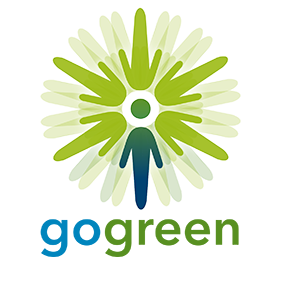 Go Green 1.0 champions - McEvoy Campus
And down the stretch they come!
The Go Green 2.0 challenge is truly a horse race. As of December, the competition had come down to the wire, with Main Campus barely maintaining its lead with 120 points, followed by the Henry Career & Technical Education building (119 points) and the Cortland Alternative School (116).
Go Green 2.0 officially ended as of Jan. 31, but the winner won't be announced until final scores are tabulated.
What's at stake?
Staff and students in the winning building will take home the coveted (and repurposed) GO GREEN CHAMPIONSHIP TROPHY LAMP to display in their building. The current trophy is proudly on display inside the McEvoy building on our Cortlandville Campus.


More importantly, all occupants of the winning building will enjoy a free and delicious PIZZA PARTY to celebrate their win.
OCM BOCES Building Sustainability Progress
SEVEN VALLEYS
O&M/CENT RCV
McEVOY
MAIN
HENRY STUDENT
HENRY CTE
CROWN
CAS
CNY RIC

| | | | | | | | |
| --- | --- | --- | --- | --- | --- | --- | --- |
| 0 | 50 | 100 | 150 | 200 | 250 | 300 | 350 |

| | | | | | | | | |
| --- | --- | --- | --- | --- | --- | --- | --- | --- |
| | | Energy Practices | | Energy Consumption | | Recycling | | Bonus |
Green Tips
For the winter months with cooler weather, open shades whenever possible (especially over the weekend or holidays) to maximize possible solar heating.


Don't block invents in classrooms and offices.


OCM BOCES sustainability efforts in 2016-17 have resulted in an annual savings of $10,000 because we were able to reduce the size of dumpsters and the frequency of pick-ups!


Replace Zip-Loc bags with reusable containers.
Program Highlight: Can the Can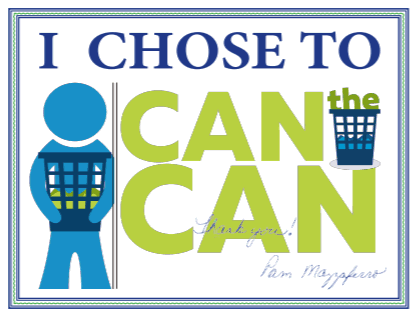 Congratulations to the CNYRIC, which started a successful and clever "Can the Can" program which has resulted in coveted purple bonus points for the Go Green Challenge. According to Go Green committee representative Louis Lardear, employees at the RIC were challenged to give up their personal trash cans/recycle bins and walk to some common trash/recycling stations. Brenda Mickol put the idea before the committee. As a result, the RIC prepared its own "Can the Can" campaign with its own mailings and a web site. Employees who volunteer and sign up receive this sign placed outside their cubicle, which means custodians can pass over that cubicle when it comes to trash collection.
Consider a project to answer this question…
What is one thing that you (and/or your students/department colleagues) will commit to doing differently to make a difference in reducing the OCM BOCES carbon footprint?
Trash Talk
Dear Trash Talk:
What happens if my recyclables get wet in the rain or snow?
Answer:
When paper and cardboard get wet, their quality deteriorates and most recycling agencies will not accept them. If it's going to rain or snow, and your recycling bin does not have a lid, save your recyclables for the next pickup day. Source: Recyclebank.com
Have a question for Trash Talk? Send an email to a member of our SUSTAINABILITY COMMITTEE so we can answer the question here.
Questions?
Each building has a representative on our OCM BOCES Sustainability Committee. Ask them! For your building, contact:
Resources