Thirty OCM BOCES Career & Technical Education students qualify
for New York State SkillsUSA competition at regional event

Feb. 16, 2023

OCM BOCES Career & Technical Education students in Cortland and Onondaga counties had an impressive showing Feb. 10 at the Regional SkillsUSA Competition at Morrisville State College.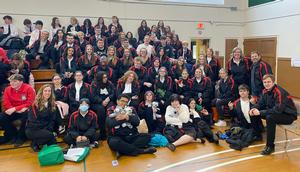 Thirty students qualified for the state SkillsUSA competition on April 26-28 at the New York State Fairgrounds by earning top-three finishes. Students competed as individuals or teams in multiple categories that covered everything from health knowledge to automotive repair to information technology. In all, OCM BOCES had 24 top-three showings, including seven first- and second-place finishes and 10 third-place showings. A full list of students' names, home districts and other information about the event can be found in the chart below.
"We had an amazing number of students place in the top 3 from both campuses this year, and it is so exciting!" said Becky Robertson, a SkillsUSA co-advisor at the Cortlandville Campus. "The students worked really hard to prepare and were ready to showcase their skills. I think it is also important to note that we could not have had so many students place without the help and support of their teachers. They found extra time to work with the students, especially when it came to helping them with skills they may not have yet mastered."

Danielle Curtis, a SkillsUSA advisor at the Thompson Road Campus, echoed those comments.
"These kids are absolutely fantastic," she said. "The huge amount of winners is a real testament to the amazing teachers we have. They truly go above and beyond for these kids, and it shows. There is this amazing energy this year with the kids and they are full of excitement. It is so rewarding as advisors to see them step outside of their comfort zones and take a risk."

Heather Hardke, a co-advisor at Thompson Road, said she was proud of the students and impressed with how much they cheered each other, no matter what campus they attended.

"I was so excited when we had students from each campus place in the top three," she said. "It shows how committed all of our CTE teachers are. There are no words to accurately say how thankful we are for them and for the support of our administrators. Without them, none of this would be possible. They truly are invested in our students and their success. The SkillsUSA motto is 'our time is now' — our administrators have made 'now' a reality for these young adults."

In addition to Robertson, Curtis and Hardke, Julie Allen is a co-advisor at the Cortlandville Campus.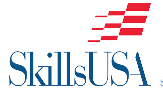 OCM BOCES Regional Competition
Award Recipients
February 10, 2023
Morrisville State College
Student Name

District

BOCES Program

Competition

Award

Mackenzie Buhr

Emma Dekenberger

Ryleigh Larkin

Cecelia Rappleyea

Homer

DeRuyter

Cortland

Homer

Physical Therapy 1

New Vision Medical

New Vision Medical

New Vision Medical

Cortlandville Campus

Team Competition:

Health Knowledge Bowl

1st Place

Karar Abed

Joseph Lin

Hannah Hussein

Juliana Barber

East Syracuse Minoa

Chittenango

North Syracuse

Liverpool

New Vision Medical

New Vision Medical

New Vision Medical

New Vision Medical

Thompson Road Campus

Team Competition:

Health Knowledge Bowl

3rd Place

Kadin Berner

Baldwinsville

Automotive Technology 2

Thompson Road Campus/

Driver's Village

Automotive Vehicle Maintenance Basic

3rd Place

Tyerra Blake

Cortland

Cosmetology 1

Cortlandville Campus

Nail Care

3rd Place

Silas Boice

Marathon

Automotive Technology 1

Cortlandville Campus

Automotive Service Technology

3rd Place

Anella Bolster

Marcellus

New Vision Medical

Thompson Road Campus

Medical Terminology

2nd Place

Emily Campbell

Tully

Cosmetology 1

Cortlandville Campus

Nail Care Model

3rd Place

Clarissa Fake

North Syracuse

Cosmetology 1

Thompson Road Campus

Job Interview

2nd Place

Jack Fisselbrand

Liverpool/

Innovation Tech

Computer Technology 1

Thompson Road Campus

Information Technology Services

1st Place

Riley Flynn

West Genesee

Cosmetology 2

Thompson Road Campus

Nail Care

2nd Place

Jake Guay

Homer

Welding 1

Cortlandville Campus

Related Technical Math

1st Place

Anialae Herbert

Cortland

Health Occupations 2

Cortlandville Campus

Nurse Assistant

3rd Place

Desiree Hobart

Homer

Health Occupations 1

Cortlandville Campus

Medical Math

3rd Place

Caleb Howard

North Syracuse

Construction Technology 2

Thompson Road Campus

Carpenter's Assistant

1st Place

Elizabeth Hurd

Cortland

Early Childhood Education 2

Cortlandville Campus

Early Childhood

2nd Place

Matthew Kneer

Fayetteville-Manlius

Automotive Collision 2

Thompson Road Campus

Collision Repair Technology

2nd Place

Joseph Miller

Homer

Automotive Collision 2

Cortlandville Campus

Collision Repair Technology

3rd Place

Zinat Mohammadi

East Syracuse Minoa

New Vision Medical

Thompson Road Campus

Medical Math

1st Place

Brook Morsey

Marathon

Health Occupations 1

Cortlandville Campus

Basic Health Care Skills

2nd Place

Nathan McMullin

Homer

Heavy Equipment Repair and Diesel Technology 2

Cortlandville Campus

Diesel Equipment Technology

3rd Place

Kortney Slavick

Cortland

Early Childhood Education 2

Cortlandville Campus/

Seven Valleys New Tech

Job Demo A

1st Place

Sebastian Warner

Fayetteville-Manlius

Construction Technology 2

Thompson Road Campus

Carpentry

2nd Place

Cella Wood

North Syracuse

New Vision Medical

Thompson Road Campus

Medical Terminology

3rd Place

Brian Yager

Baldwinsville

Automotive Technology 2

Thompson Road Campus/

Driver's Village

Automotive Service Technology

1st Place