Friday, May 21, 2021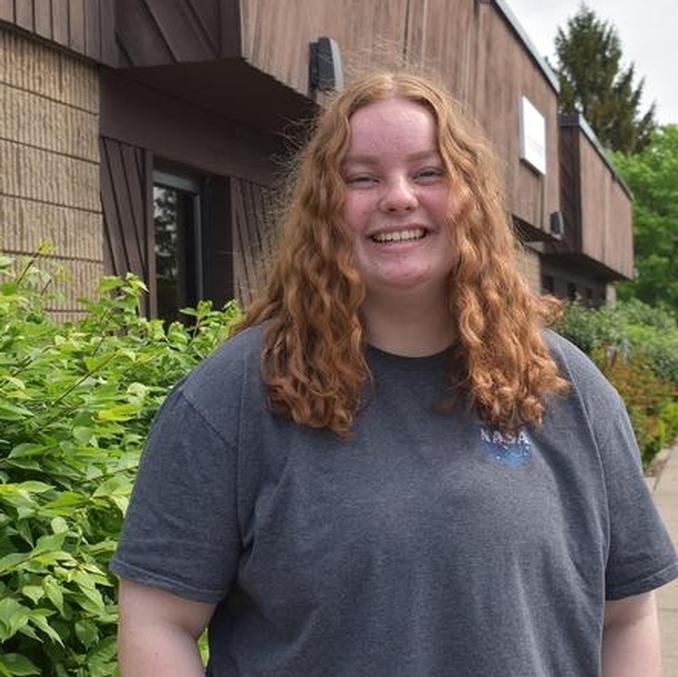 When you talk to Cazenovia junior Luka Galle, you might think of Amanda Gorman — the first-ever National Youth Poet Laureate who thrilled a nation by reciting her poem, "The Hill we Climb," at Joe Biden's presidential inauguration.

That's because Luka, who attends OCM BOCES' Innovation Tech, recently crafted her own poetry — a very moving, contemporary piece about the seven deadly sins — that will be performed live tonight by seven senior Syracuse University drama students at Syracuse Stage.

Luka's poetry was picked for this prestigious honor as part of Syracuse Stage's annual Young Playwrights Festival contest, which means her winning work was reviewed and critiqued by a panel of theatrical and literary professionals before it was chosen to be performed. Luka's slam poetry is a non-traditional form of playwriting, making it a perfect fit for the competition. More than 200 submissions came from high school students across Central New York.

"It's crazy to be 16 and have this happen," Luka said of the honor.

Luka credited her American Literature teacher, Ryan Howlett, for working with her and encouraging her to enter the contest.

Don't miss the live performance of Luka's piece at 7 p.m. tonight (Friday, May 21) on this Syracuse Stage Facebook page. If you'd like to read Luka's play, click here.

Luka also performed exceptionally well in another contest, winning the top Gold Key award in the annual Scholastic Art & Writing Awards. Howlett was impressed with her success in two highly competitive events.

"This just speaks to her overall writing talent that she was able to win two major awards in the span of a few months," he said.

Congratulations to Luka on her amazing accomplishments!