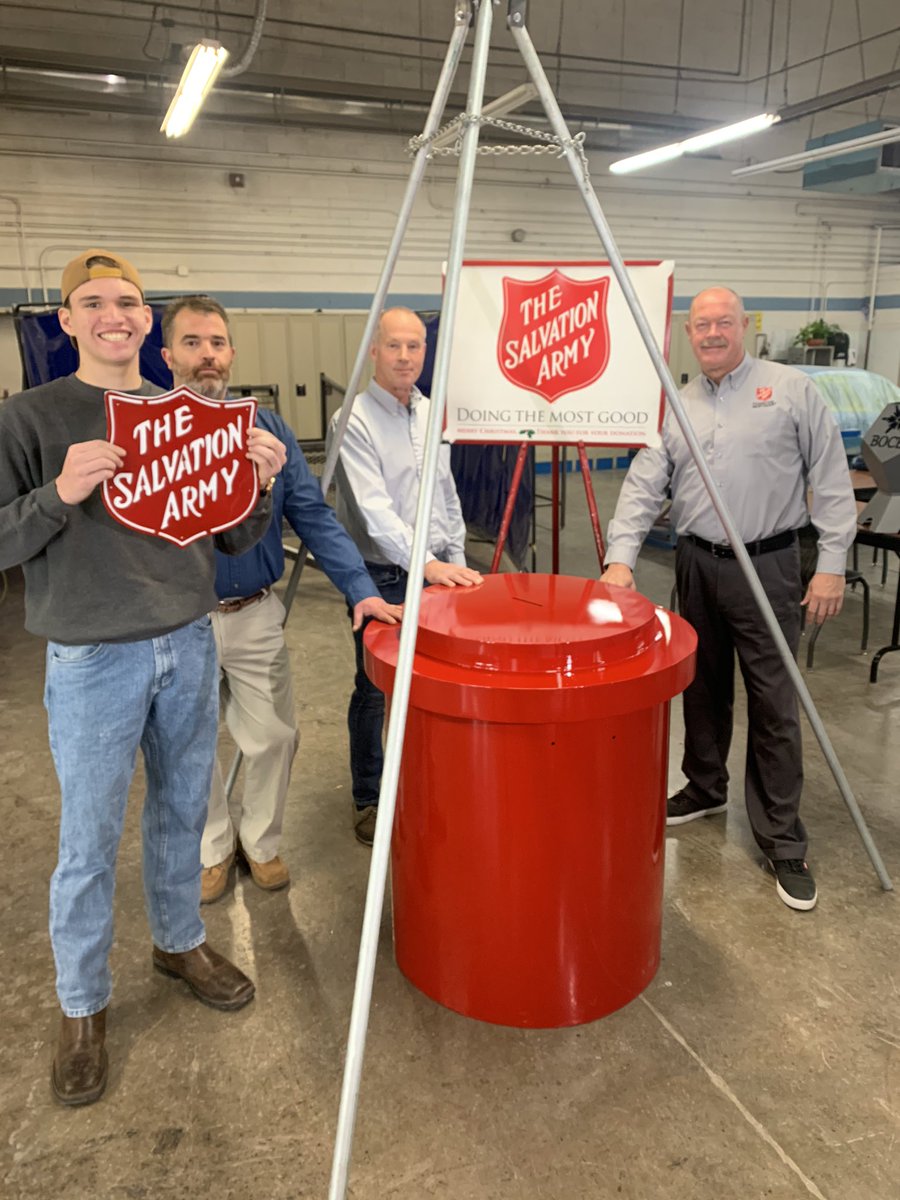 When the Salvation Army put out the call for help for a new red kettle design, the OCM BOCES Welding and Auto Collision classes answered in a big way. Students at the Thompson Road Campus recently worked together to design, build, and paint a new kettle for the Salvation Army's red kettle campaign. For the OCM BOCES welding and auto collision classes, this was one of the biggest projects they have worked on so far, as the design for the red kettle created at OCM BOCES will now be used as a prototype throughout the state.
East Syracuse Minoa junior Caleb Thomas created the design for the kettle after his welding teacher, Duane Debejian, asked if he wanted to work on something "different." Debejian worked on the initial sketch, and from there Caleb took the lead by brainstorming the overall design and dimensions, taking measurements, determining the uses of the kettle, and figuring out what they would need to make it work. They aimed to make the kettle larger than previous designs, to meet the growing needs of the holiday season.
Once they had a design and specifications in place, the welding students got to work. The Salvation Army provided the materials for the kettle, which took the welding class about three weeks to assemble. Following Caleb's specifications, he and the other students rolled, cut, and welded the metal. Once complete, the auto collision class stepped in to clean up and paint the kettle. For Caleb, who has worked on welding projects in the past with his grandfather, seeing his plan come to fruition was rewarding and satisfying.
Salvation Army executives were also happy with the final product.
"This is fantastic!" Salvation Army Major David Champlin said.
The OCM BOCES red kettle recently made its television debut on CNY Central.
View the segment here.
For more information on the
Syracuse Salvation Army, visit their website
.