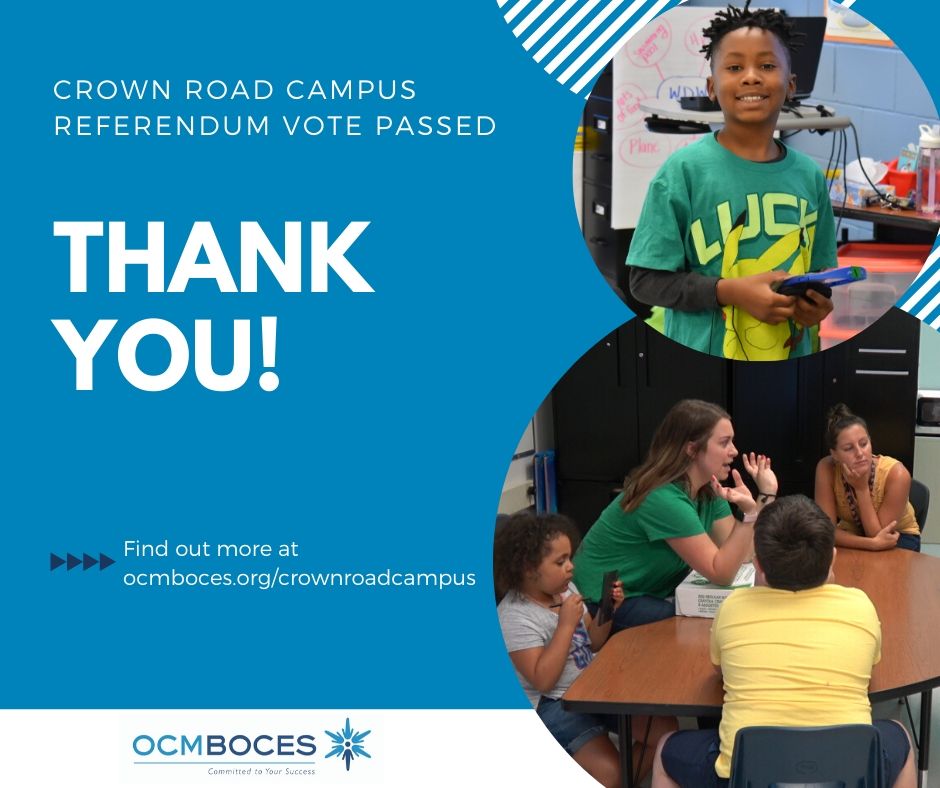 Our Crown Road referendum passed! OCM BOCES can now end its 32-year lease at our campus in Liverpool and purchase the site for $12.85 million, resulting in a conservative estimated savings of $2.2 million for our 23 component districts over the next 20 years. The final vote was 772-162 in favor.
"The result is a win-win for our districts, our taxpayers, our staff, and most of all, our students," OCM BOCES Deputy Superintendent Colleen Viggiano said. "It is comforting to know that a campus that was built for our OCM BOCES students will continue to provide a quality learning environment in a central location for many of our districts. Thank you to everyone who voted and supported us in any way."
The Crown Road Campus at 4500 Crown Road serves about 250 students in Special Education and Innovative Education programs. It offers 83,600 feet of space on 15.6 acres. OCM BOCES had an opportunity to purchase the campus this year. A public referendum was required to borrow money for the purchase.