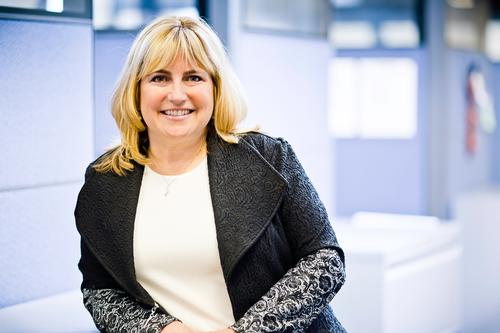 Colleen Viggiano, assistant superintendent of Student Services, has been appointed as Deputy Superintendent of Onondaga-Cortland-Madison Board of Cooperative Educational Service (BOCES). The OCM BOCES Board of Education voted unanimously for Viggiano's appointment. Viggiano began her duties as deputy superintendent effective June 21, 2019.
In her role as deputy superintendent, Viggiano will oversee the day-to-day operations at OCM BOCES, allowing the organization to continue to best serve and support its 23 component districts, students and staff. She will assist the interim district superintendent, Chris Todd, in the oversight, administration, and evaluation of all facets of OCM BOCES.
"I'm humbled and honored to accept this position," said Viggiano. "I truly look forward to serving our component school districts and OCM BOCES staff who work so diligently to achieve their goals on behalf of our students. Through collaboration and innovation, we will make an undeniable impact on the future of our students, as well as our community."
OCM BOCES District Superintendent Jody Manning, who is retiring the end of this month, said Viggiano brings a wealth of knowledge, experience and expertise to this expanded role at OCM BOCES.
"Colleen has worked tirelessly to make OCM BOCES successful, even before I began as the district superintendent," said Manning. "Her focus has always been, and will continue to be, the success of our component districts, students and staff."
Viggiano has been with OCM BOCES for nearly 15 years. During this time, she has served as assistant superintendent for Student Services, overseeing our Career and Technical Education, Innovative Education, Adult Education and Special Education programs. Prior to her time at OCM BOCES, Viggiano worked at Cayuga-Onondaga BOCES in middle school alternative education and served as director of alternative education.
Viggiano received her bachelor's degree from State University of New York at Geneseo and her master's degree from University of Maryland at Baltimore. She also earned her administrative certification from SUNY Cortland.
"Colleen has over 20 years of exemplary administrative and educational experience that make her an ideal choice for deputy superintendent," said Manning. "I am confident with Colleen at the helm, OCM BOCES will continue down the path of success."