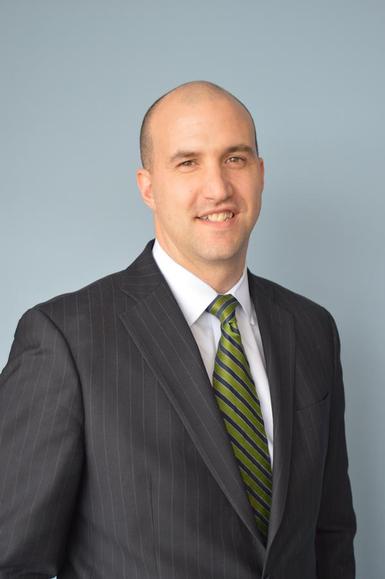 The Onondaga-Cortland- Madison Board of Cooperative Educational Services (OCM BOCES) is pleased to announce the appointment of Syracuse attorney Joseph J. Bufano as its new director of Human Resources/School Attorney.
Bufano will begin his new position April 3. He previously represented OCM BOCES for eight years as an attorney for Ferrara Fiorenza PC, a law firm with offices in East Syracuse and Rochester that focuses on employment law.
Bufano said he was attracted to the new position because he had "several rewarding and successful experiences representing the BOCES" and especially enjoyed working with the OCM BOCES leadership team. OCM BOCES has nearly 1,100 employees.
OCM BOCES made the move because its current director of personnel, Mark Pettitt, also works as the labor relations director for the organization's 23 component school districts. In addition, OCM BOCES attorney Dave Cirillo, who works for OCM BOCES as the assistant director of personnel and labor relations, will be leaving in June to work as the human resources director for the West Genesee Central School District.
Bufano was an ideal candidate for the position because of his legal expertise, his familiarity with OCM BOCES and his previous education experience as a social studies teacher in Syracuse and Liverpool before attending law school, said OCM BOCES District Superintendent Jody Manning.
"We are very excited and fortunate to have Joseph on board because of his long-time experience with our organization, his knowledge and appreciation of education and his enthusiasm for everything we do here at OCM BOCES," Manning said.
Bufano grew up in Liverpool and later received his bachelor's degree in education from Syracuse University and a master's degree from SU in school counseling. He later earned a law degree from Hofstra University on Long Island. As a teacher, Bufano worked from 2001-2004 as a social studies teacher at Henninger High School in Syracuse and later as a ninth-grade social studies teacher in Liverpool in 2004-2005.
Outside of work, Bufano has a long-time passion for the sport of rowing and has been actively involved in the Syracuse Chargers Rowing Club for several years.