The Centr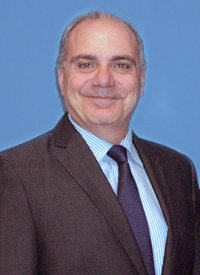 al New York Regional Information Center (CNYRIC) is under new leadership following the retirement of former Chief Technology Officer Mike Fay. With nearly 40 years of experience in education, Peter Ciarelli has been appointed interim director of the organization. His first day was April 4th.
"Mr. Ciarelli is highly qualified and respected in the area," said OCM BOCES District Superintendent Jody Manning. "He will serve us well as we search for a full-time director."
Ciarelli previously worked as assistant superintendent for technology services in the Williamsville Central School District and as assistant principal and director of technology in the Westhill Central School District. Prior to Westhill, Ciarelli spent most of his career as a music teacher in the Cazenovia Central School District. He currently serves as part-time director of educational technology for the Roman Catholic Schools of Syracuse.
"I'm honored to help lead the CNYRIC through this transitional phase," said Ciarelli. "I look forward to working with team members as well as administrators throughout the 50 districts we support."
Ciarelli can be reached at
pciarelli@cnyric.org
and 315-433-8372.