District News
<< Previous Next >> Viewing 41 - 60 of 129 stories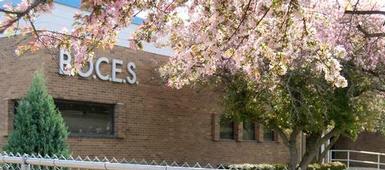 New Campus names for OCM BOCES:

Juliet: "What's in a name? That which we call a rose by any other name would smell as sweet." Romeo and Juliet (II, ii, 1-2) A message from Dr. J. Francis Manning , Ed. D. ? District Superintendent & CEO: With the move to our new Main Campus in April of 2016, many programs housed in OCM BOCES buildings were moved to new facilities. That, in turn, created the need to re-visit our campus names – a process that can be difficult and complicated because of the numerous opinions involved. To address this issue, the OCM BOCES Board of Education created a Naming Committee to explore the matter at length. This committee convened and re-convened over the past year to thoughtfully consider campus names. Please be assured that this was not ...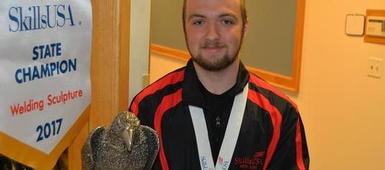 CTE and CDOS students recognized with 21st Century Classroom Awards:

This year, OCM BOCES' Career and Technical Education (CTE) and Career Development Occupational Studies (CDOS) counseling staff implemented a quarterly 21 st Century Classroom 4 C's award program for their Syracuse and Cortland students. Each marking period, students were selected for demonstrating excellence in one of the four key areas of 21 st Century readiness: collaboration, communication, critical thinking and creativity. Jackie Popkess, a school counselor with the career development program in Syracuse said, "These students have gone above and beyond. They have moved past the basics and are embracing the four Cs – super skills for the 21 st Century." CTE welding student Kyle Myers from the Marcellus Central School District is pictured ...