District News
<< Previous Next >> Viewing 41 - 60 of 160 stories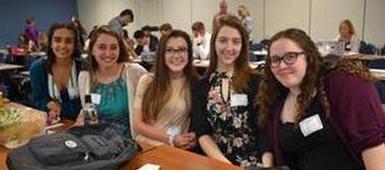 Seal of Biliteracy Gains Ground in Central New York:

On the morning of September 20, 2017, Hurricane Maria struck Puerto Rico, devastating the island and plunging all of its 3.4 million residents into a desperate humanitarian crisis. In Central New York, a Puerto Rican teen-ager was also struggling. Ian Torres and his family had left their country shortly before the hurricane hit. Ian was having a hard time at Liverpool High School, struggling with the English language and feeling anxious to drop out. He wanted to go back home, to help his extended family and friends. "I felt like I had abandoned them," he said. An English teacher, Patrick Gilchriest, stepped in and encouraged Ian to practice his English so he could master the language, express himself and gain confidence among his peers. He pushed ...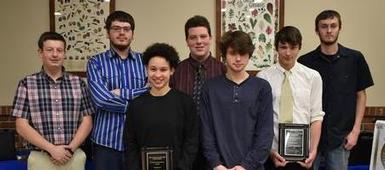 Syracuse Auto Dealers Honor Exceptional Students:

Every year, the Syracuse Auto Dealers Association (SADA) recognizes students who have shown exemplary work and dedication in the fields of auto technology and collision, which continue to be high-demand career fields in Central New York and across the nation. The prestigious SADA recognition comes with a sizeable tool kit for each award winner. This year's winners were recognized May 8 during a luncheon celebration at the OCM BOCES Thompson Road Campus. Students were nominated by their instructors. Adam Cooper Adam is a Baldwinsville senior in the OCM BOCES Deaf and Hard of Hearing Program in Solvay. His instructor, Sam Azria, said Cooper's determination and hard work have made him one of the best students in his Automotive Technology ...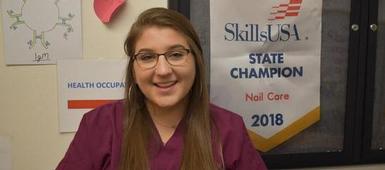 OCM BOCES Students compete and place in State Skills USA Competitions:

Congratulations to the OCM BOCES Career and Technical Education (CTE) students who recently competed and placed in the New York State SkillsUSA competition. Held at the New York State Fairgrounds in April, this annual competition gave OCM BOCES the opportunity to compete against other schools from across the state in timed technical, trade and leadership contests. The OCM BOCES students who placed in the competition are: Kayla Helfeld, OCM BOCES Cosmetology senior from the Westhill Central School District – 1 st place (State Champion) in the Nail Care category Jillian Himes, OCM BOCES Laboratory Technology junior from the North Syracuse Central School District – 2 nd place in the Job Demo Open category Alexis Townsend, OCM BOCES Laboratory Technology senior ...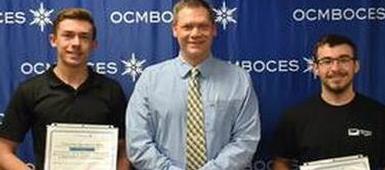 OCM BOCES Auto Students Honored:

Eight OCM BOCES Automotive Technology and Automotive Collision Technology students were recognized May 3 for their outstanding achievements through the Snap-On Tools for Success awards program. Teachers selected students from each of the OCM BOCES four automotive program classrooms for their excellent skills in automotive technology, math and science skills, as well as for their outstanding classroom participation, attendance and attitude. Teachers gave each student a certificate of excellence and a Snap-On Tools screwdriver worth more than $100. The following OCM BOCES students were recognized with Tools for Success awards: Automotive Collision Technology (Instructor, Matthew McGiveny) : Tapaingga Bird (Baldwinsville Central School District) Trae Farrington ...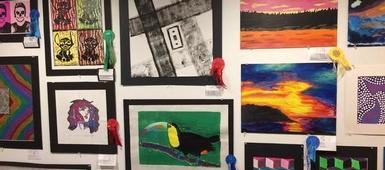 Cortlandville students shine at Imagination Celebration art exhibit:

The 2018 "Imagination Celebration" Art Show, recently held at the Homer Center for the Arts, was a great success for students from the OCM BOCES Cortlandville Campus. The annual event is community-wide art exhibit, with two shows divided by grade level, on display throughout the month of April. Artwork submitted for students in grades 7-12 is judged by outside artists Students from OCM BOCES Special Education and Graphic Communications programs were selected by their teachers, Sarah Carmen and Tonya Komar, to have their work displayed. Tonya Komar said, "We have so many talented artists so it was difficult to narrow the selection but we chose our strongest student work for display. I'm happy to say that the jury selected several of our students' works ...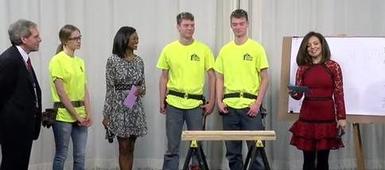 Construction Tech. students help build partnerships:

Students from OCM BOCES Career and Technical Education (CTE) and Adult Education programs were among hundreds of exhibitors recently showcasing products and services at this year's Central New York Home and Garden Show. The show is among New York's largest home and garden exhibits. OCM BOCES was pleased and proud to have been asked to participate as part of the show's inaugural "Building Tomorrow's Workforce" exhibit. The intent of the exhibit was not only to showcase the behind-the-scenes work done in the construction industry, but to promote the jobs available in the field. Several CTE Construction Trades students helped promote the event in advance of the show with an appearance on "Bridge Street." OCM BOCES staff ...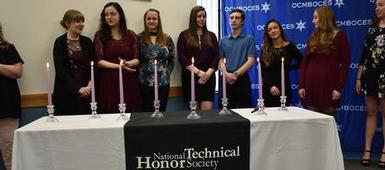 Nearly 200 CTE students qualify for National Technical Honor Society:

OCM BOCES recently inducted 84 Syracuse-area students inducted into the National Technical Honor Society (NTHS). Students that qualify for induction into the technical honor society represent the "best of the best" in CTE programs. The Syracuse-area induction ceremony took place on Tuesday, March 20. An induction ceremony for Cortland-area students will take place on Wednesday, April 4. Ninety-one Cortland-area students will be inducted at that ceremony To be inducted into the technical honor society students must have an 85 average or higher, 12 or fewer absences from their program for the year and receive a teacher endorsement. Students must also demonstrate attributes that include: respect, honesty, skill, responsibility, leadership, service and citizenship. ...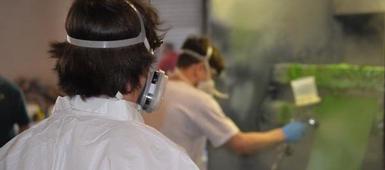 Regional SkillsUSA winners announced:

Congratulations to our OCM BOCES students who participated in this year's Regional SkillsUSA competition held last month. Hundreds of area Career and Technical Education students competed in contests including performance and written tests. Here are the tudents who placed in the competition: Levi Barnes, a senior from the Baldwinsville CSD – 1 st place in Medical Terminology Stephen Bross, a senior from the West Genesee CSD – 1 st place in Basic Vehicle Maintenance Kayla Helfeld, a senior from the Westhill CSD – 1 st place in Nail Care William Moskvich, a senior from the Cazenovia CSD – 1 st place in Collision Repair Kevin Nolan, a senior from the West Genesee CSD – 1 st place in Carpentry Devin Shon, a senior from the ...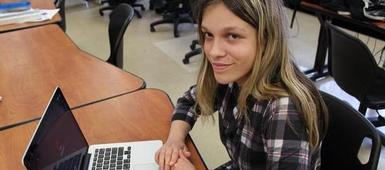 OCM BOCES student wins GOLD KEY award:

Gold Key Winner Congratulations to Cincinnatus senior Mary Rose, an OCM BOCES Career & Technical Education student who won a first-place Gold Key award in photography this year in the annual Scholastic Arts & Writing Contest. Rose and other winners were expected to be honored Thursday (1/11) at Onondaga Community College, where all of their work is on display. Rose, a student in Tanya Komar's Graphic Communications class at the Cortlandville Campus, took a photograph from the haunting and vaulted ruins of Eastern State Penitentiary in Philadelphia, one of the most famous prisons in the world because of its grand architecture and notorious criminals, including drug lord El Capo and mobster Al Capone. Rose ...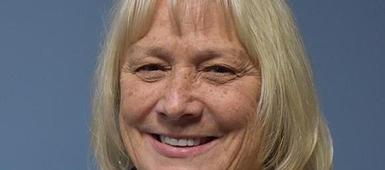 Karen Clark retires after 30 years:

Karen Clark has been passionately devoted to her job as director of Alternative Education at OCM BOCES, a division now called Innovative Education. Her 30-year career will wrap up at this end of this month, when Clark will retire and hand the reigns to Chris DiFulvio, who previously worked as principal of the Career & Technical Education program at the Cortlandville Campus. Clark says she has been "extremely lucky" to have a career she loved. First and foremost, she loved the students who walked through the doors of Cortland Alternative School (CAS), a program that will always hold a special place in her heart. At the outset of her career, Clark helped design and implement the ...

Hot off the presses: OCM BOCES Annual Report:

Check out the latest OCM BOCES Annual Report, which highlights just a few of our many achievements during the past year. You may even learn something new. For example: OCM BOCES saved our districts $62 million through cooperative purchases in 2016-2017. Students, staff and guests celebrated the first graduating class last June at Innovation Tech, the first New Tech school in Central New York. Twenty-three graduates from six districts walked across the stage. The OCM BOCES STAC Service has grown by an average of 41% annually since it began in 2012. The service helps districts with the state aid requirements involved with high-cost students. Read the full report here.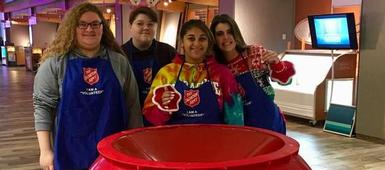 Students embrace Rachel's Challenge:

With an emphasis on creating a "chain reaction" of kindness and compassion, Rachel's Challenge fits in nicely with the spirit of the holidays. The long list of activities taking place in OCM BOCES programs is impressive, especially since students and staff involved in the "Friends of Rachel" (FOR) clubs are exceptionally committed to promoting a culture of kindness in our schools. Here are some updates submitted by OCM BOCES staff: The school has launched a "Caught Red Handed" campaign in which any student or staff member can nominate ...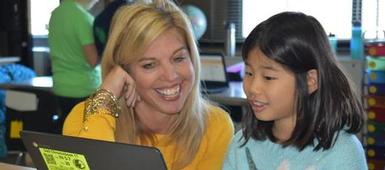 Learn more about the Homer Central School District:

OCM BOCES District Superintendent Jody Manning is working with the Homer Central School Distrct's Board of Education in their search for the next leader of their great District. The Board has laid out a well-considered tentative timeline and carefully outlined steps to ensure a hiring process that brings the most highly qualified pool of candidates to interview. The Board invites prospective candidates to learn more about their district and community by watching the above video. Click here to view the video in YouTube.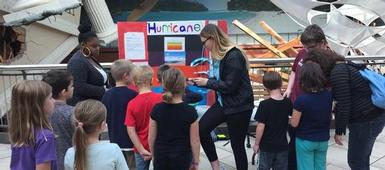 "Disaster" at WonderWorks:

Sixteen students from Innovation Tech displayed their research on natural disasters this month outside the WonderWorks attraction at Destiny USA. Mall guests and about 150 students from Syracuse and Fabius-Pompey visited the displays and asked questions. Innovation Tech facilitators Kyle L. O'Sullivan and Segan Johnson said students initially took a tour of a natural disaster display at WonderWorks. Later, they jumped into their own research on tornadoes, hurricanes, tsunamis, earthquakes and volcanoes. Students had to incorporate tactile and visual elements and develop a concise pitch to communicate their findings. The project stemmed from an Earth Comm class that combines Earth Science with communications. Find more on the Innovation Tech Facebook page . Students ...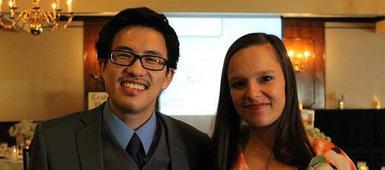 Student of the Year Recognized:

A single mother who received her high school equivalency diploma at OCM BOCES was recently honored as a 2017 Student of the Year by the New York Association for Continuing/Community Education. Rebecca Jones was one of 20 recipients recognized for her intelligence, hard work, determination and commitment to success, said her OCM BOCES literacy teacher, Timothy Y. Jachim. She and the other recipients were also honored because each had to overcome hardships and obstacles to achieve their goals. For Rebecca, of Memphis, the decision to drop out of school as a sophomore had made her life difficult. Later, while pregnant with a son, she decided to pursue a high school diploma to build a better life for both of them. She did not pass the TASC test the first time around, ...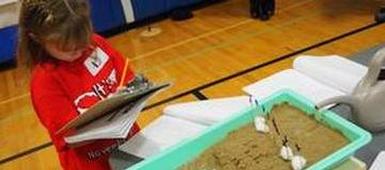 Sold-out crowd expected for "It's Go Time!" conference:

Educators prepare for new state science standards With new state science standards in effect since July 1, another sold-out crowd of teachers and administrators from across the state will converge on Roxboro Road Middle School on Nov. 7 for a conference that brings together national leaders in science education; "live" science lessons featuring Central New York teachers and students; and a special focus on providing equitable and rigorous content for students of all backgrounds. The event marks the second year of a unique collaboration between the Onondaga-Cortland-Madison Board of Cooperative Educational Services (OCM BOCES) and the Syracuse University School of Education. Support is also being provided ...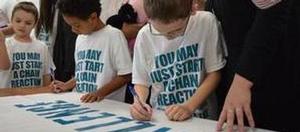 Rachel's Challenge in full swing at OCM BOCES:

Chain Reaction of Kindness Rachel's Challenge is going gangbusters at schools throughout OCM BOCES, with students and staff enjoying "high-five Fridays," complimentary popcorn, walls of inspirational quotes and many more activities designed to promote and sustain a culture of kindness in our schools. In September, students and staff in every building heard emotional presentations from the organizers of Rachel's Challenge, a program that evolved from the deadly Columbine High School shooting in Littleton, Colorado, on April 20, 1999. In that tragedy, 16-year-old Rachel Joy Scott was the first of 13 students killed in the shooting. Rachel's Challenge ...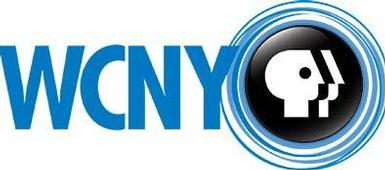 Media Marketing Communications Students become acquainted with new environment in unique way:

Students new to OCM BOCES' Media Marketing Communications (MMC) program, which is embedded at WCNY in Syracuse, received a unique orientation for the 2017-2018 school year. WCNY staff invited the students to participate in a game of Human Bingo for the purpose of becoming acquainted. The object of the game was to find and communicate with someone that met specific criteria and to then place their name in the appropriate square. Participants were required to ask additional questions to learn more about the person. Staff needed to have all student names in a row and students needed to have all staff names in a row. Staff learned students' names and what they aspired to and students learned who staff members were and the role they played at WCNY. ...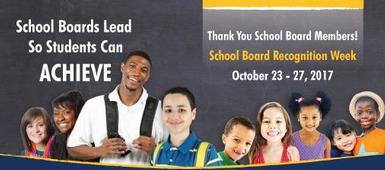 School Board Recognition Week set for October 23-27:

The New York State School Boards Association recognizes October 23-27 as School Board Recognition Week. This is a time to promote awareness and understanding of the important work performed by school board members. OCM BOCES is joining all public school districts across the state as we celebrate School Board Recognition Week in honor of our board of education members' commitment to students. "It takes strong schools to build a strong community, and these men and women devote countless hours to making sure our schools are helping every child learn at a higher level," Dr. Jody Manning, OCM BOCES District Superintendent said. "They make the tough decisions every month and spend many hours studying education issues and regulations in order to provide the ...
<< Previous Next >> Viewing 41 - 60 of 160 stories