District News
<< Previous Next >> Viewing 21 - 40 of 173 stories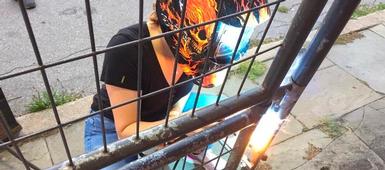 Welding student gives Helping Hounds a hand:

Lending a helping hand, Alivia welds a kennel at Helping Hounds. Alivia Allen, a senior from Baldwinsville, is helping an organization she loves because of the welding skills she picked up in the OCM BOCES Career & Technical Education program at our Thompson Road Campus. Since last spring, Alivia has fixed three kennels at the Helping Hounds Dog Rescue on Kinne Road in DeWitt by welding doors and fixing wiring. Until Alivia volunteered, the organization had put the kennels out of commission and expected to hire a professional welder to get them fixed. Instead, Alivia did the work herself with a little guidance from her father, Randy. "It felt really good to help them out like that and save them hundreds of dollars to hire a welder," said Alivia, ...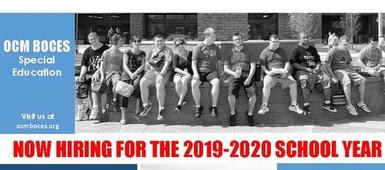 Become a Teaching Assistant at OCM BOCES!:

Interested in learning more about Teaching Assistant opportunities with OCM BOCES? Schedule an interview with us on Aug. 30! Contact Brenda Cussen by email at bcussen@ocmboces.org or by phone at 315-453-4467. Want to learn more about a typical day for a Teaching Assistant at OCM BOCES? View our Teaching Assistant recruitment video. For additional details, see the Teaching Assistant flyer . We look forward to seeing you soon!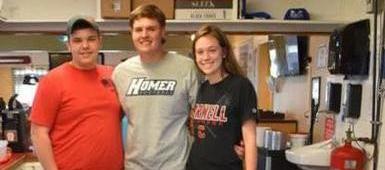 Helping our communities: Doug's Fish Fry:

Students in our Career & Technical Education programs engage with local communities on a regular basis, taking on projects that help local municipalities and other groups save significant time and money. OCM BOCES welding students in Cortlandville recently cooked up a plan with Doug's Fish Fry in Cortland to create a new prep station for the restaurant. With the help of welding instructor Kevin Auyer, five CTE students worked on the table, including Justin Bort, Anthony Hatto, Taylor Netti, Gauge Taylor, and Hunter White. Great job to our CTE students! Our students have been busy! Interested in seeing what else they have worked on in the community? View our recent news story about additional community projects here. ...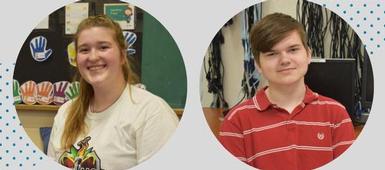 Two OCM BOCES students going to National SkillsUSA:

Best wishes to two of our outstanding Career & Technical Education students who are heading to the National SkillsUSA competition in Louisville, Ky., next week. Our two participants are Jenna Knout of Marathon, a junior who took first place at the state SkillsUSA competition in Early Childhood Education, and Wolfgang Groetz of North Syracuse, a senior who took first place in Information Technology Services. Jenna Knout - Marathon Jenna, a junior from Marathon, had a goal to place in the state SkillsUSA competition. But when she heard she won first place, she was delightfully surprised. "It wasn't until I was behind the stage with my teacher that I was really able to process the win," she said. "I ...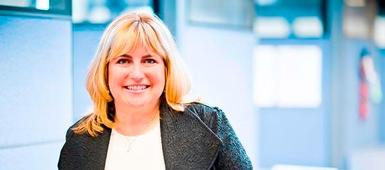 Colleen Viggiano named Deputy Superintendent:

Colleen Viggiano, assistant superintendent of Student Services, has been appointed as Deputy Superintendent of Onondaga-Cortland-Madison Board of Cooperative Educational Service (BOCES). The OCM BOCES Board of Education voted unanimously for Viggiano's appointment. Viggiano began her duties as deputy superintendent effective June 21, 2019. In her role as deputy superintendent, Viggiano will oversee the day-to-day operations at OCM BOCES, allowing the organization to continue to best serve and support its 23 component districts, students and staff. She will assist the interim district superintendent, Chris Todd, in the oversight, administration, and evaluation of all facets of OCM BOCES. "I'm humbled and honored to accept this position," said Viggiano. ...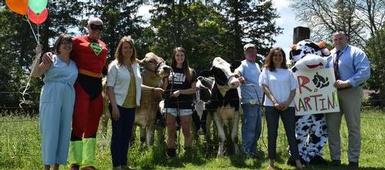 Administrators Pucker Up at McEvoy:

Students at the Cortlandville Campus were recently moo-tivated in a unique way by their teachers and staff. In exchange for signing up and doing well on the Scholastic Math Inventory and the Scholastic Reading Inventory tests, the students got to watch their teachers pucker up and kiss a cow in a neighboring field. The response was overwhelmingly positive, with students and staff cheering and clapping on a sunny, cloudless day as each administrator planted their lips on their bovine neighbors. "Students who weren't going to take the test signed up as soon as they heard about the cow kissing," said Principal of Special Education McEvoy Campus Jason Martin. Mr. Martin was one of the four administrators who kissed a cow. In addition to Mr. Martin, ...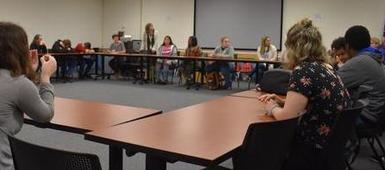 Spreading kindness: Students honored with Rachel's Challenge awards:

Students from OCM BOCES Crossroads and Innovation Tech recently celebrated their success in sharing Rachel's Challenge throughout their school year. Rachel's Challenge aims to encourage a single act of kindness during the day, and showcases how these acts of kindness can make a difference in the lives of those around us. Students from Crossroads and Innovation Tech started Friends of Rachel (FOR) Clubs, where they work together to start and maintain a chain reaction of kindness. "She left this legacy of kindness…" said Renae Montroy at the ceremony. "We want to continue to do that, and we want to emulate what Rachel did. She started that chain reaction that we continue to create in our schools." On May 29, students gathered ...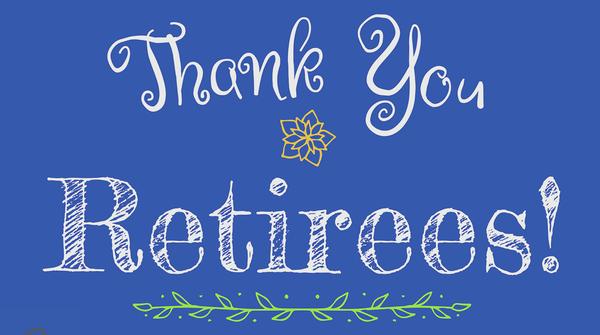 Thank you, OCM BOCES Retirees!:

Congratulations to 24 OCM BOCES employees who are retiring by the end of this 2018-19 school year. These employees have collectively given the OCM BOCES organization more than 535 years of service. We congratulate all of you on a job well done and wish you nothing but the best in retirement. Thank you for your service! Those retiring are: Patricia Anthony Special Ed School Social Worker James Bay Special Ed Teacher - Special Ed Mary Ann Beattie ISS Library Clerk III Patricia Berry Labor Relations Administrative Assistant Joyce Bulow Special Ed Teaching Assistant-Interpreter Ann ...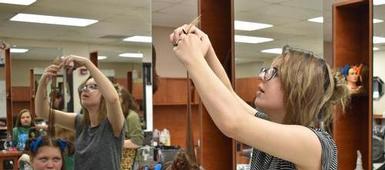 Learn more about: Salon Day at McEvoy:

Practice makes perfect for students in the OCM BOCES McEvoy Senior Cosmetology Class. During the school year, students in the class are given a unique opportunity to learn and master their trade by working with clients during their weekly "Salon Day." From October to June, Salon Day is held every Friday when classes are in session. During this time, the public is welcome to stop in for salon appointments for a variety of salon services such as cuts, colors, manicures and pedicures. Prior to working during salon hours, students have spent many hours behind the chair and in the classroom, practicing styles on mannequins and learning the techniques involved in cosmetology. The salon hours give students the opportunity to step away from working with a mannequin and gain ...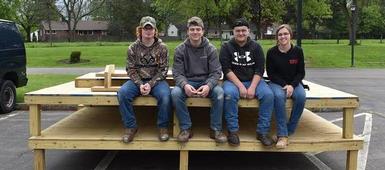 CTE students work for our communities:

Students in our Career & Technical Education programs engage with local communities on a regular basis, taking on projects that help local municipalities and other groups save significant time and money. Here are just a few recent examples: Construction students in Jim Bender's classes at our Cortlandville Campus recently built four wooden theater stages, a ramp and a set of stairs for the Cortland Youth Bureau so they can be used for concerts and other events this summer in Courthouse Park. In the photo, from left to right, are seniors Zach Williams-Bachman from Homer, Logan Bedford from Tully, Charles Batsford from Cortland, and Holly Vallese from Cortland. All four worked on the project. Students at our Cortlandville Campus gave the Cortland ...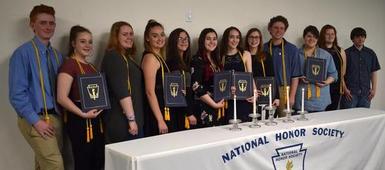 Seven Valleys holds first National Honor Society Induction Ceremony:

Congratulations to the 13 students from the Seven Valleys New Tech Academy who were recently inducted into the National Honor Society. The induction ceremony took place on May 17 at the Seven Valleys New Tech Academy. The goal of the National Honor society is to recognize deserving students who have demonstrated excellence in scholarship, service, leadership and character. To be inducted into the NHS, students had to have a GPA of 85% or above, held a leadership position at work or in an extracurricular activity, performed some type of community service, and write an essay describing their character. Following is the list of students inducted for membership, with their home school district listed in parenthesis. Heather Decker (Cortland) Daniel Dohanich ...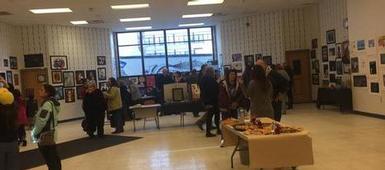 Seven Valleys participates in Imagination Celebration:

A total of ten students from Seven Valleys recently took part in the Imagination Celebration Art Show, held at Homer High School. The annual art show invites art teachers from throughout Cortland County to submit artwork by their students. Teachers are encouraged to choose work that features a variety of mediums, from drawing and painting to photography, sculpture, and mixed media. The artwork was placed on display for the show, with a public reception held on April 10. Among the entries, Seven Valleys student Maddison Tobin was awarded third place for her painting (pictured). Additional students participating in the show included: Heather Decker, Elizah Horn, Evelyn Hull, Brennan McMahon, Phoenix Rice, Jayden Staats, Rachel Stone, Abigail Warner, and Ethan Westbrook. ...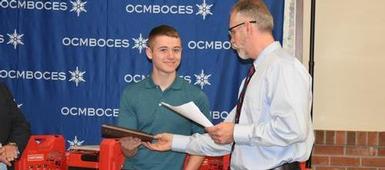 Syracuse Auto Dealers 2019 Honor Exceptional Students:

Every year, the Syracuse Auto Dealers Association (SADA) recognizes students who have shown exemplary work and dedication in the fields of auto technology and collision, which continue to be high-demand career fields in Central New York and across the nation. "There is not a better time to be getting in the automotive business as students," said Gino Barbuto, Dealer Principal at East Syracuse Chevrolet and President of the Syracuse Auto Dealers Association. The prestigious SADA recognition comes with a sizeable tool kit for each award winner. This year's winners were recognized on May 7 during a luncheon celebration at the OCM BOCES Thompson Road Campus. A total of six students from OCM BOCES received the recognition with their family, friends, and instructors ...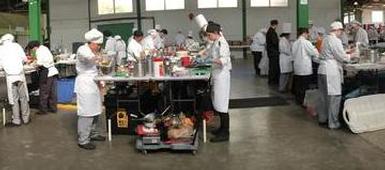 OCM BOCES students place in State SkillsUSA:

Congratulations to the OCM BOCES students who participated in this year's State SkillsUSA competition, held in Syracuse on April 25, 2019. Hundreds of Career and Technical Education students from across the state competed in contests including performance and written tests. Students who placed in the competition from OCM BOCES are: Declan Coe from Baldwinsville CSD – 2 nd place in Medical Math Evan Cronk from Liverpool CSD – 2 nd place in Carpentry Wolfgang Groetz from North Syracuse CSD – 1 st place in Information Technology Services Tim Kramak from LaFayette CSD – 3 rd place in Collision Repair Jenna Knout from Marathon CSD – 1 st place in Early Childhood Education First place winners, Wolfgang Groetz and Jenna ...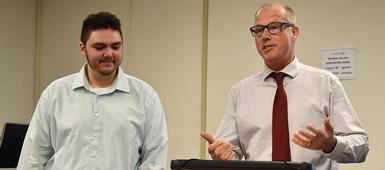 BOCES Auto Students Honored:

Here are some of the words OCM BOCES auto instructors used May 2 to describe eight graduating seniors who were honored for their outstanding achievement during the Snap-On Tools for Success awards program at the Thompson Road Campus: hard-working, positive, self-motived, proficient, patient, knowledgeable, collaborative. One instructor, Erick Dodge, even alluded to "Jeopardy" sensation James Holzhauer in describing one of his students, Anthony Zhuravlev of Liverpool, who holds a vast and impressive knowledge of cars. "If I have a question, his hand is up," Dodge said. Teachers selected students from each of four automotive program classrooms for their excellent skills in automotive technology, math and science skills, as well as ...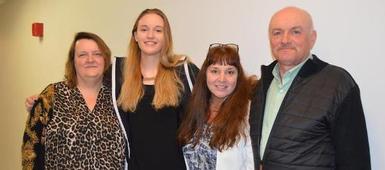 Seal of Biliteracy booms across Central New York:

Students test for Seal of Biliteracy in record numbers Three years ago, six high school students from Solvay earned the New York State Seal of Biliteracy in a program piloted through the Mid-State Regional Bilingual Education Resource Network, or RBERN. This year, that number has exploded. In one day alone, 174 students from 11 Central New York school districts showcased their multiliteracy in 23 languages. Students presented their Seal of Biliteracy projects April 9 in buildings spread across the Onondaga Community College campus and at the Onondaga-Cortland-Madison BOCES in Liverpool. Panels of teachers and evaluators assessed the presentations, posed questions, and determined if students ...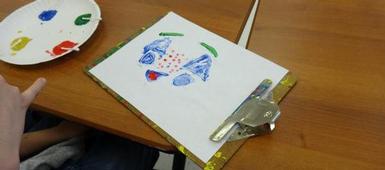 Could you create a painting… without using your hands?:

That was the task set forth recently for students at the Crown Road Campus. Walking into a conference room, students saw a variety of neon-bright paintings with colors that blended together seamlessly, depicting detailed scenes of landscapes, trains, animals, and even SpongeBob SquarePants. The canvasses were the work of Dennis Pullen, an artist from the city of Oswego who is paralyzed from the neck down. Pullen visited OCM BOCES in March to share his story of overcoming hardship, outlining the history of the accident in 1987 that now requires him to use a wheelchair to get around and a ventilator to breathe. Pullen was just six years old when he was hit by a car as he walked home from school in a snowstorm. But with his art surrounding him, Pullen's story proved to be one of resilience ...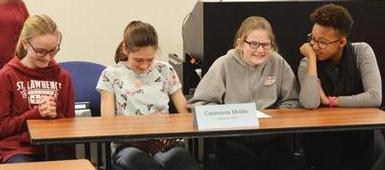 OCM BOCES hosts first Battle of the Books competition:

Books were flying open and pages were turning with haste at the Onondaga-Cortland-Madison Board of Cooperative Educational Services (OCM BOCES) recently, as students from nine districts participated in the regional Battle of the Books. The event was hosted by the OCM BOCES School Library System at the OCM BOCES Main Campus on April 12. This is the first year OCM BOCES has hosted Battle of the Books, a reading incentive that encourages students to read from a list of 10 books. The books were selected for specific grade levels by a committee of librarians from the OCM BOCES region. Students in Grades 3-8 participated in the event, with the competition broken into different grade levels: Grades 3-4, Grades 5-6, and Grades 7-8. Seventeen teams participated ...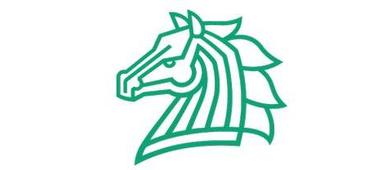 BOCES partners with SUNY Morrisville:

Students from the OCM BOCES Automotive Technician Program in Cortland can now earn college credits because of a new articulation agreement between OCM BOCES and SUNY Morrisville. Students in the OCM BOCES program can earn up to nine college credits toward SUNY Morrisville's Automotive Technology A.A.S. degree program in areas that include engine repair, brakes, mechanical safety, and pollution prevention. For more information, please give us a call at 315-453-4455.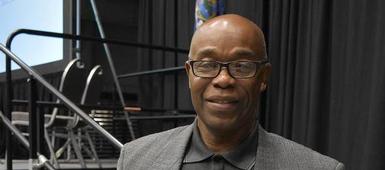 First Alumni Hall of Fame Recipient Honored:

Gregory Spears , a 2011 graduate of the Central Sterile Processing Technician program at OCM BOCES, was recently honored as the first person selected for the Adult Education "Alumni Hall of Fame." Spears is currently the Assistant Chief of Central Sterile Processing at the Syracuse VA Medical Center in Syracuse. His photo will be the first to appear in a wood-framed "Wall of Fame" at Main Campus.
<< Previous Next >> Viewing 21 - 40 of 173 stories