District News
<< Previous Next >> Viewing 21 - 40 of 150 stories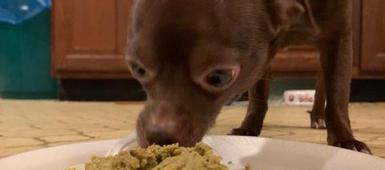 New Vision Class Wins First Place for "Mutt Mash":

What do you get when you mix together spent barley grain, ground beef mix, and some imperfect produce? Students from Onondaga-Cortland-Madison Board of Cooperative Educational Services (OCM BOCES) New Vision Environmental Science class recently developed a recipe for a premium dog food that included these essential ingredients. With a few additional ingredients and some creative marketing, the group walked away with a first-place prize in the high school division of the second annual Top Cut Beef Contest, which included over 50 entries from throughout the state. The Top Cut Beef Contest is sponsored by the New York Agriculture in the Classroom and the New York State Beef Council. The contest allowed for middle and high school students to be exposed to beef production and nutrition ...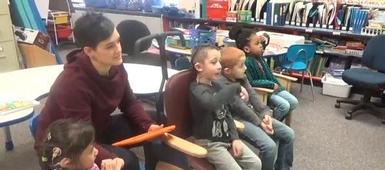 Learn more about the Deaf and Hard of Hearing Program:

Did You Know OCM BOCES has a Deaf and Hard of Hearing Program? The program is housed in the Solvay Union Free School District. View the OCM BOCES Deaf and Hard of Hearing Program video to learn more about the program and its success stories or visit the Deaf and Hard of Hearing Program website.

2018 Annual Report:

We hope you enjoy reading our 2018 Annual Report , which celebrates our 70-year history and highlights from 2018.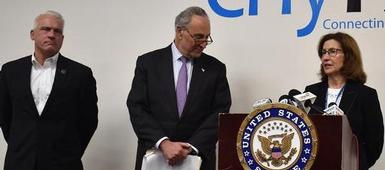 Schumer calls for federal investigation of cyber attacks:

U.S. Sen. Chuck Schumer asked the federal Department of Homeland Security (DHS) today (Oct. 29) to investigate the recent string of cyber attacks targeted at the Central New York Regional Information Center and other RICs across the state. Schumer spoke from the CNYRIC at our Thompson Road Campus, saying, "Although there has been no breach of confidential and personal information related to students and employees to this point, an immediate, thorough and swift DHS investigation can help ensure this information will remain safe." The CNYRIC is aggressively taking all possible measures to ward off future cyber attacks, including the installation of a new cyber-security system that will provide backup access to the internet. ...

CenterState to honor OCM BOCES as "economic champion":

We are pleased to announce that Onondaga-Cortland-Madison BOCES has been nominated as a 2018 Economic Champion! CenterState CEO holds this annual event to celebrate the region's outstanding businesses and organizations. To receive this honor, the recognized businesses and organizations must have: Hired new employees; Expanded, relocated or made capital investments due to growth; Received a local, statewide or national award Celebrated a significant milestone or anniversary. This year, OCM BOCES fits all those categories, including the celebration of our 70th anniversary. OCM BOCES and other nominees will be honored Oct. 30 during a luncheon at the OnCenter. Jeremy Garelick, founder and president of the film production company American ...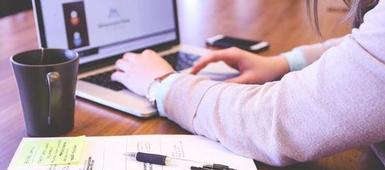 Update on BOCES network cyber attacks:

October 4, 2018 To all School Leaders, Educators, Parents and Students: For the second time in one week, a cyber attack directed at our Central New York Regional Information Center (CNYRIC) disrupted the network today and created a huge inconvenience for all of you in our districts and at OCM BOCES. First and foremost, I want to extend my deepest apologies for this inconvenience and offer the latest updates on how this problem is being addressed. Please know that our staff at the CNYRIC has been working non-stop and around-the-clock to address this problem. They are committed to solving this issue as quickly and effectively as possible. All of us at OCM BOCES understand that a secure, reliable network is critical to nearly every operation within a school district, which ...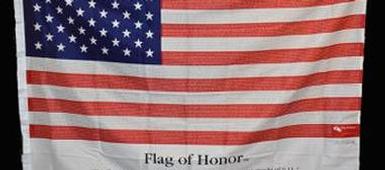 911 flag donated to OCM BOCES honors victims of attack:

Special Tribute OCM BOCES is honored to fly a very special flag today (Tuesday, Sept. 11) to honor the 2,753 victims of the Sept. 11, 2001, terrorist attack. The flag was donated by Mary Ellen Michalenko, our highly regarded OCM BOCES hospital school teacher at Upstate Golisano Children's Hospital. Mary Ellen's brother, Michael H. Seaman, died in the attack on the World Trade Center. He was working as vice president and partner of Cantor Fitzgerald in One World Trade Center on the 101st floor when the planes hit. The company had the greatest loss of life of any company. Mary Ellen continues to mourn for her brother with her family, including her 92-year-old mother. She was actually working with a student at Upstate when the attacked occurred. She travels to New York ...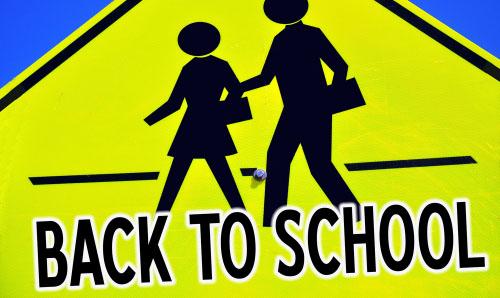 School Safety Requires Comprehensive Approach:

School Safety Update OCM BOCES is implementing several initiatives this year that address both our immediate response to potential threats and sustained efforts to promote the physical and mental well-being of all students and staff. All of these initiatives fall in line with the findings of the Onondaga County School Safety Task Force , which released its final report in August. Many of our 23 component districts are also implementing the initiatives listed below. "Of course, no one can guarantee that nothing bad will happen," District Superintendent Jody Manning says. "But we can guarantee that we will do everything possible and reasonable to provide a safe and conducive learning and teaching environment for our students and staff." Here ...
Best Wishes Cindy Foran!:

Congratulations and best wishes to adult education cosmetology instructor, Cindy Foran, who is retiring after 15 years with OCM BOCES! Cindy is looking forward to her retirement and says, "I feel like I have done a lot of planting, have been fortunate to have seen a lot of growth and now I am ready to harvest and enjoy the fruit of what I've done for many years." Cindy, who has always had a passion for doing hair, got into the field of cosmetology 30 years ago. In the years since, she has worked for others, has owned her own salon and spa and has taught cosmetol0gy to others. Cindy began teaching in 1983 because she loved hair and wanted to share that passion with others. She says that has been her favorite part. "Each group [of students] comes in with a passion ...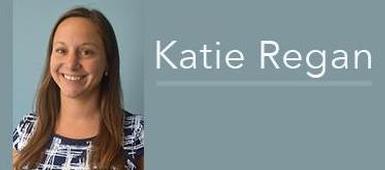 Meet our New Director of Educational Technology:

In the fast-paced world of instructional technology, Katie Regan has been the go-to person for teachers who want to use the best tools possible to engage students and enhance learning. She has also worked side-by-side with district leaders on even bigger technology-related tasks: developing curriculum, planning large-scale purchases, and envisioning "future ready" schools in the years and decades to come. Regan primarily worked with 22 schools in the Roman Catholic Diocese of Syracuse as a technology integration specialist for the Central New York Regional Information Center (CNYRIC), which falls under the direction of the Onondaga-Cortland-Madison Board of Cooperative Educational Services (OCM BOCES). ...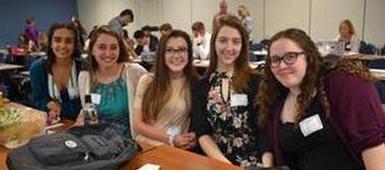 Seal of Biliteracy Gains Ground in Central New York:

On the morning of September 20, 2017, Hurricane Maria struck Puerto Rico, devastating the island and plunging all of its 3.4 million residents into a desperate humanitarian crisis. In Central New York, a Puerto Rican teen-ager was also struggling. Ian Torres and his family had left their country shortly before the hurricane hit. Ian was having a hard time at Liverpool High School, struggling with the English language and feeling anxious to drop out. He wanted to go back home, to help his extended family and friends. "I felt like I had abandoned them," he said. An English teacher, Patrick Gilchriest, stepped in and encouraged Ian to practice his English so he could master the language, express himself and gain confidence among his peers. He pushed ...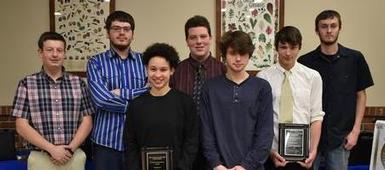 Syracuse Auto Dealers Honor Exceptional Students:

Every year, the Syracuse Auto Dealers Association (SADA) recognizes students who have shown exemplary work and dedication in the fields of auto technology and collision, which continue to be high-demand career fields in Central New York and across the nation. The prestigious SADA recognition comes with a sizeable tool kit for each award winner. This year's winners were recognized May 8 during a luncheon celebration at the OCM BOCES Thompson Road Campus. Students were nominated by their instructors. Adam Cooper Adam is a Baldwinsville senior in the OCM BOCES Deaf and Hard of Hearing Program in Solvay. His instructor, Sam Azria, said Cooper's determination and hard work have made him one of the best students in his Automotive Technology ...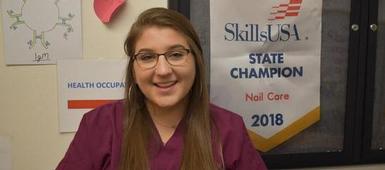 OCM BOCES Students compete and place in State Skills USA Competitions:

Congratulations to the OCM BOCES Career and Technical Education (CTE) students who recently competed and placed in the New York State SkillsUSA competition. Held at the New York State Fairgrounds in April, this annual competition gave OCM BOCES the opportunity to compete against other schools from across the state in timed technical, trade and leadership contests. The OCM BOCES students who placed in the competition are: Kayla Helfeld, OCM BOCES Cosmetology senior from the Westhill Central School District – 1 st place (State Champion) in the Nail Care category Jillian Himes, OCM BOCES Laboratory Technology junior from the North Syracuse Central School District – 2 nd place in the Job Demo Open category Alexis Townsend, OCM BOCES Laboratory Technology senior ...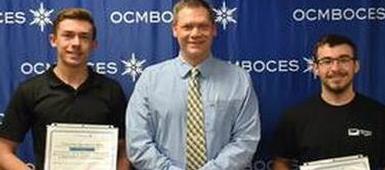 OCM BOCES Auto Students Honored:

Eight OCM BOCES Automotive Technology and Automotive Collision Technology students were recognized May 3 for their outstanding achievements through the Snap-On Tools for Success awards program. Teachers selected students from each of the OCM BOCES four automotive program classrooms for their excellent skills in automotive technology, math and science skills, as well as for their outstanding classroom participation, attendance and attitude. Teachers gave each student a certificate of excellence and a Snap-On Tools screwdriver worth more than $100. The following OCM BOCES students were recognized with Tools for Success awards: Automotive Collision Technology (Instructor, Matthew McGiveny) : Tapaingga Bird (Baldwinsville Central School District) Trae Farrington ...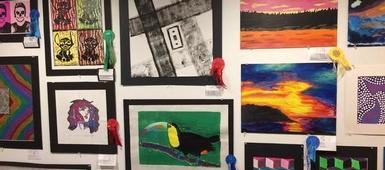 Cortlandville students shine at Imagination Celebration art exhibit:

The 2018 "Imagination Celebration" Art Show, recently held at the Homer Center for the Arts, was a great success for students from the OCM BOCES Cortlandville Campus. The annual event is community-wide art exhibit, with two shows divided by grade level, on display throughout the month of April. Artwork submitted for students in grades 7-12 is judged by outside artists Students from OCM BOCES Special Education and Graphic Communications programs were selected by their teachers, Sarah Carmen and Tonya Komar, to have their work displayed. Tonya Komar said, "We have so many talented artists so it was difficult to narrow the selection but we chose our strongest student work for display. I'm happy to say that the jury selected several of our students' works ...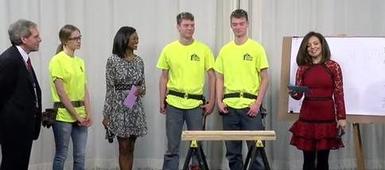 Construction Tech. students help build partnerships:

Students from OCM BOCES Career and Technical Education (CTE) and Adult Education programs were among hundreds of exhibitors recently showcasing products and services at this year's Central New York Home and Garden Show. The show is among New York's largest home and garden exhibits. OCM BOCES was pleased and proud to have been asked to participate as part of the show's inaugural "Building Tomorrow's Workforce" exhibit. The intent of the exhibit was not only to showcase the behind-the-scenes work done in the construction industry, but to promote the jobs available in the field. Several CTE Construction Trades students helped promote the event in advance of the show with an appearance on "Bridge Street." OCM BOCES staff ...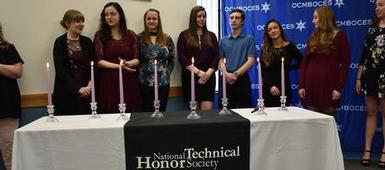 Nearly 200 CTE students qualify for National Technical Honor Society:

OCM BOCES recently inducted 84 Syracuse-area students inducted into the National Technical Honor Society (NTHS). Students that qualify for induction into the technical honor society represent the "best of the best" in CTE programs. The Syracuse-area induction ceremony took place on Tuesday, March 20. An induction ceremony for Cortland-area students will take place on Wednesday, April 4. Ninety-one Cortland-area students will be inducted at that ceremony To be inducted into the technical honor society students must have an 85 average or higher, 12 or fewer absences from their program for the year and receive a teacher endorsement. Students must also demonstrate attributes that include: respect, honesty, skill, responsibility, leadership, service and citizenship. ...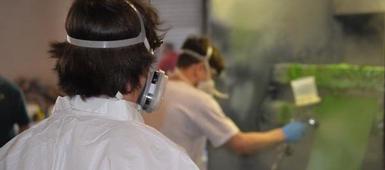 Regional SkillsUSA winners announced:

Congratulations to our OCM BOCES students who participated in this year's Regional SkillsUSA competition held last month. Hundreds of area Career and Technical Education students competed in contests including performance and written tests. Here are the tudents who placed in the competition: Levi Barnes, a senior from the Baldwinsville CSD – 1 st place in Medical Terminology Stephen Bross, a senior from the West Genesee CSD – 1 st place in Basic Vehicle Maintenance Kayla Helfeld, a senior from the Westhill CSD – 1 st place in Nail Care William Moskvich, a senior from the Cazenovia CSD – 1 st place in Collision Repair Kevin Nolan, a senior from the West Genesee CSD – 1 st place in Carpentry Devin Shon, a senior from the ...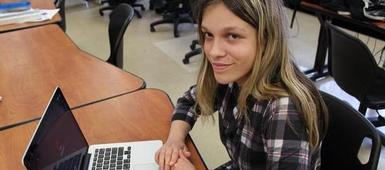 OCM BOCES student wins GOLD KEY award:

Gold Key Winner Congratulations to Cincinnatus senior Mary Rose, an OCM BOCES Career & Technical Education student who won a first-place Gold Key award in photography this year in the annual Scholastic Arts & Writing Contest. Rose and other winners were expected to be honored Thursday (1/11) at Onondaga Community College, where all of their work is on display. Rose, a student in Tanya Komar's Graphic Communications class at the Cortlandville Campus, took a photograph from the haunting and vaulted ruins of Eastern State Penitentiary in Philadelphia, one of the most famous prisons in the world because of its grand architecture and notorious criminals, including drug lord El Capo and mobster Al Capone. Rose ...
<< Previous Next >> Viewing 21 - 40 of 150 stories