District News
<< Previous Next >> Viewing 21 - 40 of 112 stories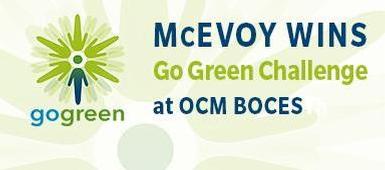 Students, staff win pizza party, trophy lamp:

The results are in! Students and staff in the OCM BOCES McEvoy building won this year's Go Green Challenge, pulling out a victory by 14 points over Operations & Maintenance/Central Receiving. As a result, students and staff at McEvoy will receive the coveted "Go Green" trophy lamp and a pizza party for the entire building. Congratulations, McEvoy! Check out the final results on our Go Green web page. Members of the Go Green Committee would like to thank everyone who participated in the four-month challenge, which produced positive results across the board. Committee members noted these exceptional achievements: Five of the nine buildings that participated in the challenge ...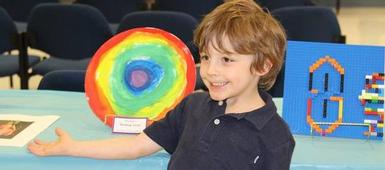 First Annual Special Ed. Fine Arts Show was a HUGE Success:

On Wednesday evening, May 24th the Crown Road Campus presented their First Annual Collaborative Fine Arts Show. It featured art work from all students in STRIDES, Stellata and Crossroads programs, as well as many instrumental and vocal soloists. We were also fortunate to feature several performances and artwork from students at McEvoy who live in the Syracuse area. Student's in Mrs. Wilkinson's culinary classes provided delicious desserts for over 200 families and friends who came to support our students. We are so proud of all our students' hard work and accomplishments, and grateful to see so many supportive staff members. We hope it will be the first of many!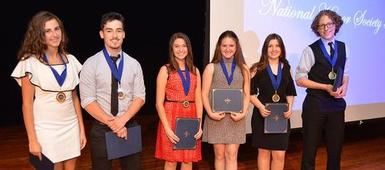 Six Solvay Students Receive Seal of Biliteracy:

Solvay Students Honored with State Seal of Biliteracy Alina Zdebska knew only four words of English as an 8-year-old third-grader experiencing her first day of school in Solvay after moving here from the Ukraine. "I don't speak English," she kept saying, over and over, as she stood inside the elementary school, scared and confused in a strange building with no idea where to go. On May 30, nearly a decade later, Zdebska recounted that story as salutatorian of Solvay High School. She and five of her classmates were recognized with a very distinct honor at an annual awards ceremony: The New York State Seal of Biliteracy (NYSSB), ...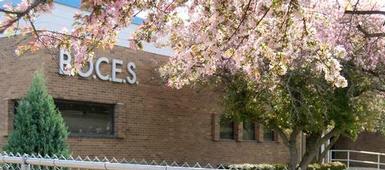 New Campus names for OCM BOCES:

Juliet: "What's in a name? That which we call a rose by any other name would smell as sweet." Romeo and Juliet (II, ii, 1-2) A message from Dr. J. Francis Manning , Ed. D. ? District Superintendent & CEO: With the move to our new Main Campus in April of 2016, many programs housed in OCM BOCES buildings were moved to new facilities. That, in turn, created the need to re-visit our campus names – a process that can be difficult and complicated because of the numerous opinions involved. To address this issue, the OCM BOCES Board of Education created a Naming Committee to explore the matter at length. This committee convened and re-convened over the past year to thoughtfully consider campus names. Please be assured that this was not ...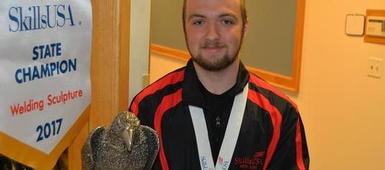 CTE and CDOS students recognized with 21st Century Classroom Awards:

This year, OCM BOCES' Career and Technical Education (CTE) and Career Development Occupational Studies (CDOS) counseling staff implemented a quarterly 21 st Century Classroom 4 C's award program for their Syracuse and Cortland students. Each marking period, students were selected for demonstrating excellence in one of the four key areas of 21 st Century readiness: collaboration, communication, critical thinking and creativity. Jackie Popkess, a school counselor with the career development program in Syracuse said, "These students have gone above and beyond. They have moved past the basics and are embracing the four Cs – super skills for the 21 st Century." CTE welding student Kyle Myers from the Marcellus Central School District is pictured ...