Cortlandville Campus hosts Cortland Madison School Boards Association Annual Meeting and dinner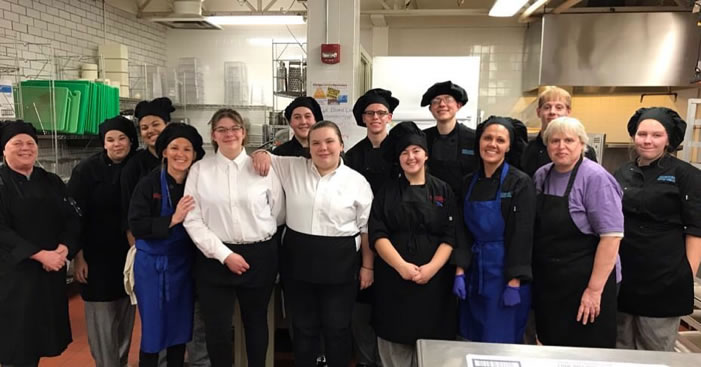 Culinary and New Vision Environmental Science students collaborated in a unique way recently at the Cortland-Madison School Boards Association Annual Meeting. Under the guidance of instructor Madison Keehfus, culinary students prepared an elegant dinner, including a salad that used ingredients provided by the New Vision Environmental Science class (led by instructor Chad DeVoe), including the greens and maple syrup for dressing. Great job to our students for working together to make the dinner a success!
At the meeting, ISS Consultant Support Services Coordinator Janel Payette also provided an overview of the vaping epidemic. She discussed the dangers of vaping, the devices being used, the physical and emotional effects, and many available resources for schools to share and use with staff, students and families to increase awareness.