BOCES Literacy Student to Receive Statewide Honor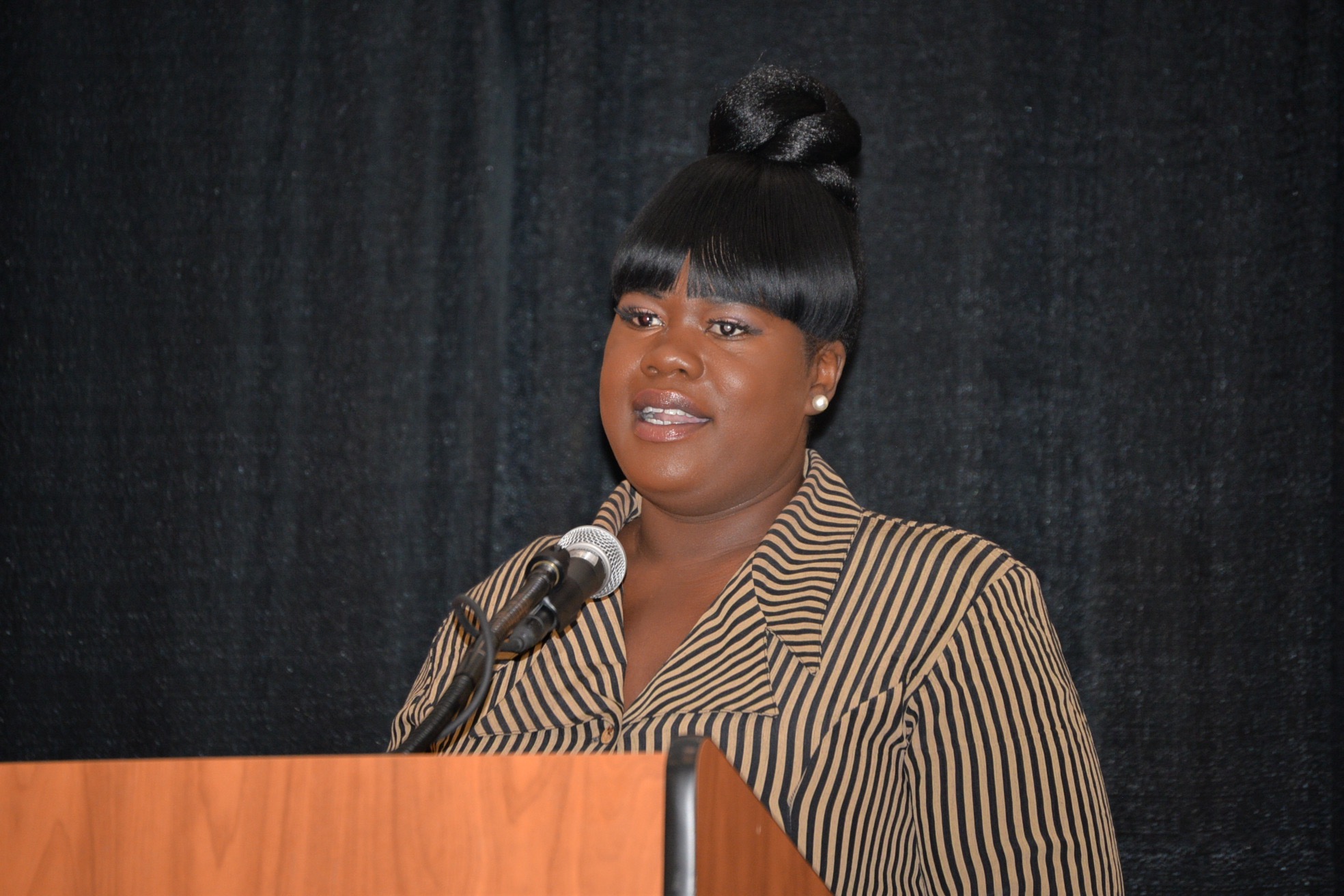 In 2007, as a high school sophomore,
Wilnisha Sholtz Breland
became pregnant and dropped out of school. She was doing fine - making decent money -
until the unexpected death of her daughter in 2011 dropped her into a deep depression. Later, as she searched for a new job and a new start in life, Breland made a quick discovery.
"Almost all the jobs I applied for required a high school diploma or GED," she said. "I began doing some research online for free literacy programs, and I came across OCM BOCES."
Thanks to the caring and support of her BOCES literacy instructors, Breland now has her high school diploma - and a new job. She is also continuing her education at Onondaga Community College. She hopes to become a social worker. In August, she shared her story with more than 500 OCM BOCES employees as part of an "opening day" conference for the new school year.
Because of her amazing perseverance, Breland will be honored Oct. 28 in Albany as the"Outstanding Student Award Recipient for 2016" by the New York Association for Continuing/Community Education. She will treated to a special awards dinner with family, guests and local dignitaries. We would like to congratulate Ms. Breland and all of her outstanding OCM BOCES instructors.