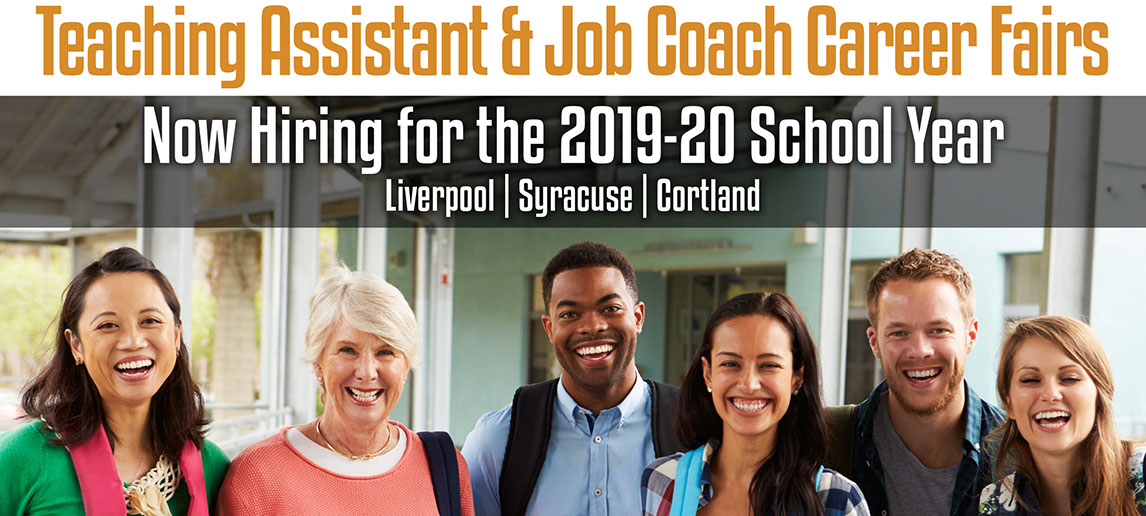 Why work for OCM BOCES?
Gain authentic experience
Professional development opportunities
Improving the lives of our youth
Improving our communities
Health insurance
Dental & vision insurance
NYS retirement
Summers off
School breaks off
Holidays off
OCM BOCES will be hosting two career fairs for Teaching Assistants and Job Coaches.
Apply for Teaching Assistant and Job Coaching positions with OCM BOCES.
On the spot employment interviews.
Learn how to obtain NYS Certification as a Teaching Assistant.
Get answers to all your career-related questions.
MISSED THE JOB FAIR? CALL US FOR MORE INFORMATION!
(315) 433-2638
Find more OCM BOCES employment opportunities