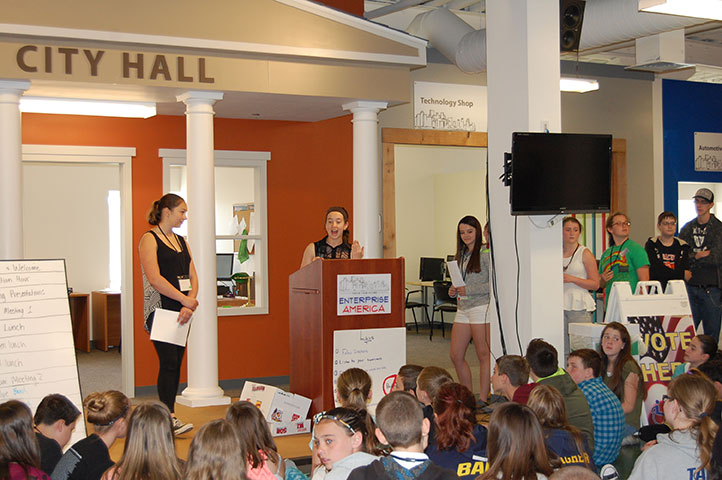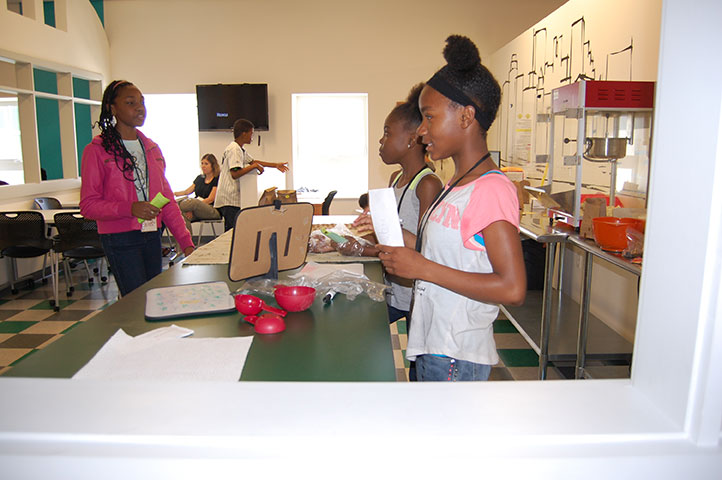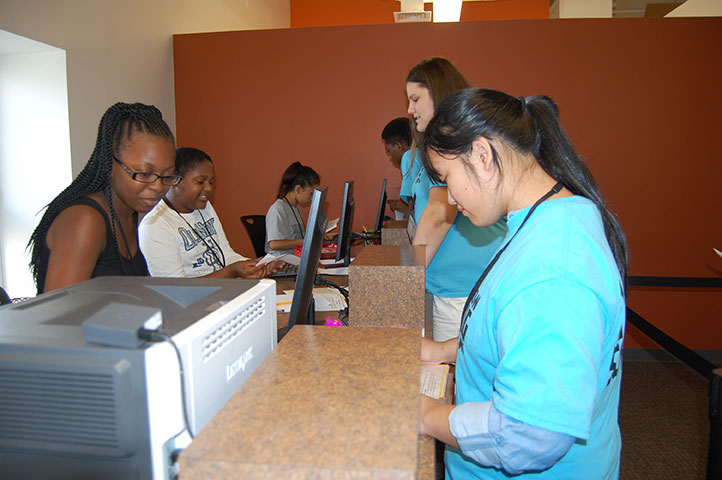 Located on the top floor of WCNY's new Broadcast and Education Center on Syracuse's Near Westside, the 10,000 square foot "Enterprise America" city will expose your students to real life career experiences in science, technology, engineering and math (STEM), entrepreneurship.
The co-curricular learning program is designed for middle school students (and, later, for high school students), and includes several weeks of classroom curriculum aligned to Common Core and NYS Learning Standards. As an Enterprise America teacher, you'll prepare your students by having them explore what it takes to make a modern American city work, from local government to business to wellness and media. Then, you and your students will take that knowledge and put it into practice by running the Enterprise America "city" for a day.
The Enterprise America program includes many of the essentials of Project-Based Learning, resulting in a engaging, meaningful, and real-world learning experience. The program is also an effective introduction to Project-Based Learning for teachers just getting started with PBL.
Students immediately apply what you've taught them in a hands on setting. They'll hone their critical thinking, communication and collaboration skills as they become employers, employees and consumers in a "city" they manage.
The city's businesses support STEM career opportunities in the region and help students appreciate how important education is for their future careers.
Enrollment and scheduling will be handled by OCM BOCES. Assistance through the BOCES Science Center (or cross-contract) is available to schools wanting to participate in Enterprise America. Charter schools, private and parochial schools and schools unable to participate in their local BOCES, may still enroll through BOCES and could be eligible for scholarship aid, based on need and other factors.
For information, contact WCNY at (315) 453-2424.